Blog
6 Ways To Effectively Work From Home During COVID-19
Bigstock
To say that facing a pandemic is challenging is an understatement. We know many of you are feeling anxious.
There is a global fear of what's to come. Some of you are also battling significant life changes on top of health concerns, including having to work from home when you may have never had to in the past. For many of you as well, your spouses and children are staying indoors and/or in quarantine.
---
We also sympathize with companies and businesses worldwide. We know many of you have been forced to implement a work-from-home protocol overnight, which must have been difficult, to say the least.
Still, despite whatever circumstances you may be facing now, we encourage all of you to stay vigilant and take a minute to read the latest coronavirus update.
Though we here at Work It Daily cannot ease your personal burden, we hope to help you feel more confident and secure while working from home. Our goal is to ensure you achieve the best version of your professional self during this crisis, so here are six ways to effectively work from home:
1. Stay Alert, But Do Not Obsess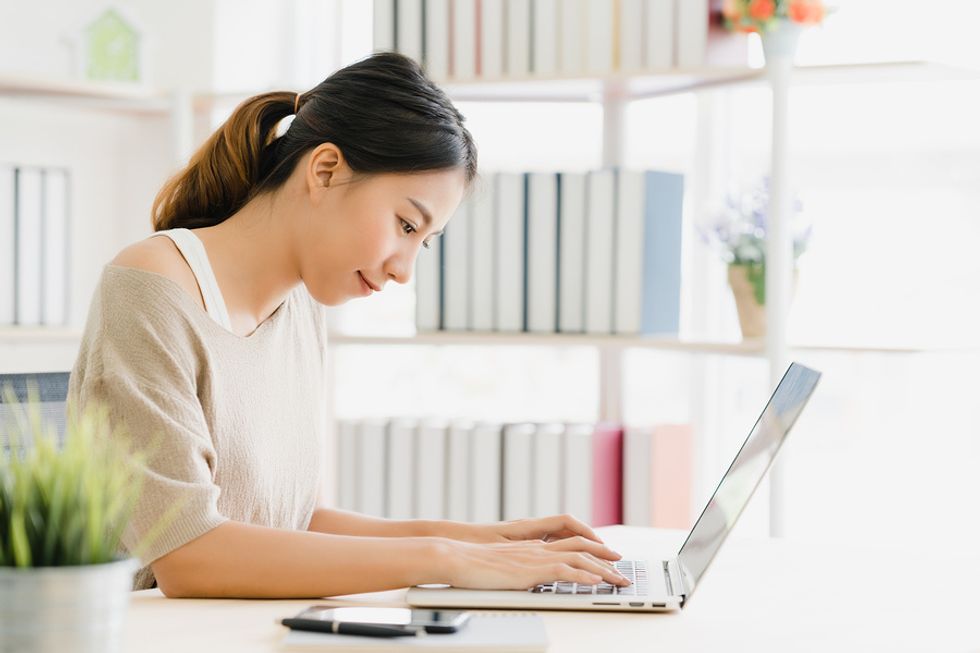 Bigstock
As you transition to working from home, you may be more isolated. There are no colleagues or managers to speak to in-person. This can increase feelings of anxiety as to what's to come. So, we encourage you to stay informed, but do not obsess.
Check in on coronavirus updates in the morning to stay alert, learn what you need to know, and protect yourself from misinformation. You can even use the Johns Hopkins Tracker to learn COVID-19 stats in real time.
We don't encourage you, however, to check the news obsessively throughout the day. One time should be enough. Despite knowing that this pandemic is serious, the media can sometimes over-amplify the fear factor. This will not add to your productivity during the day.
2. Plan Ahead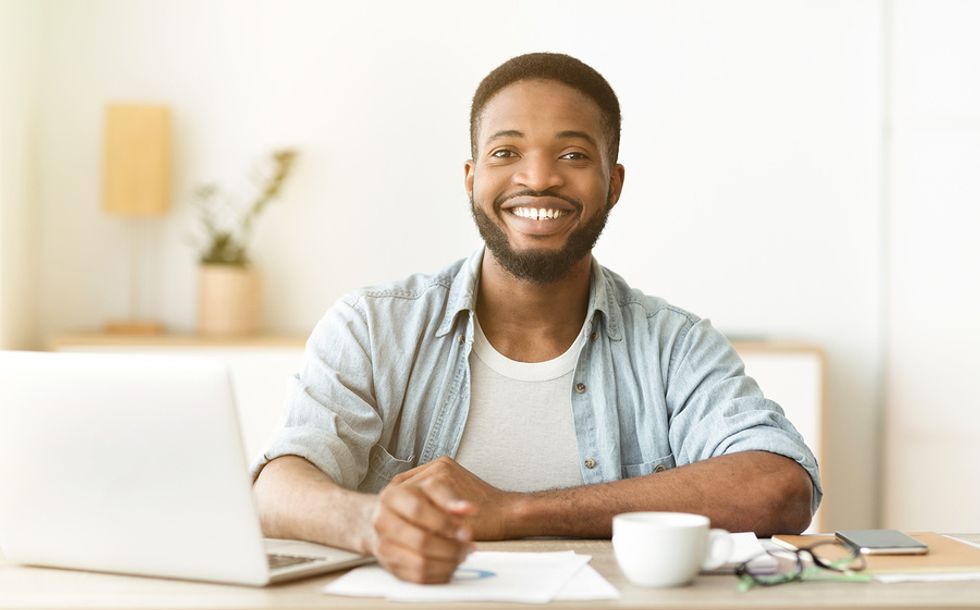 Bigstock
Of course, we understand it may be harder for you to stay productive when emotions and personal obligations are hovering over you. With the potential for greater distractions, especially if your children's schools are closed and they, too, are "schooling from home," rest assured, you can stay on task.
You can mitigate any negative impacts on your work performance.
To do so, we recommend using productivity tips and apps that will make your life easier and allow you to plan ahead. You can check off projects or tasks as you complete them. This will help you feel accomplished and allow you to monitor your work progress in real-time.
Still, if you're more old-school, start using a notebook, paper planner, or binder with to-do lists and a calendar.
3. Set Boundaries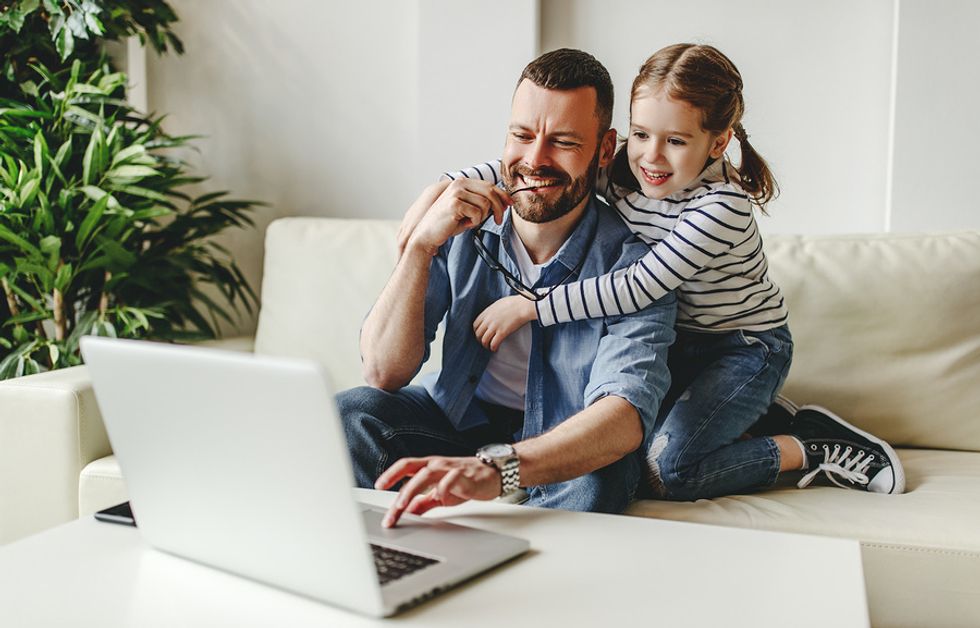 Bigstock
Despite to-do lists helping, chances are you're surrounded by stimuli that was otherwise non-existent in your work office or cubicle. Now pets, kids, the television, music, loud neighbors all play a role. Try not to let these distractions overwhelm you or hinder your ability to get things done.
Be assertive but courteous. Let your spouse and/or children know that when you are working, you are unavailable unless an emergency comes up. Create a small sign for your door. Isolate a section or room of the house where you can focus. If possible, we recommend that you create a designated work-from-home office.
4. Create An Office Space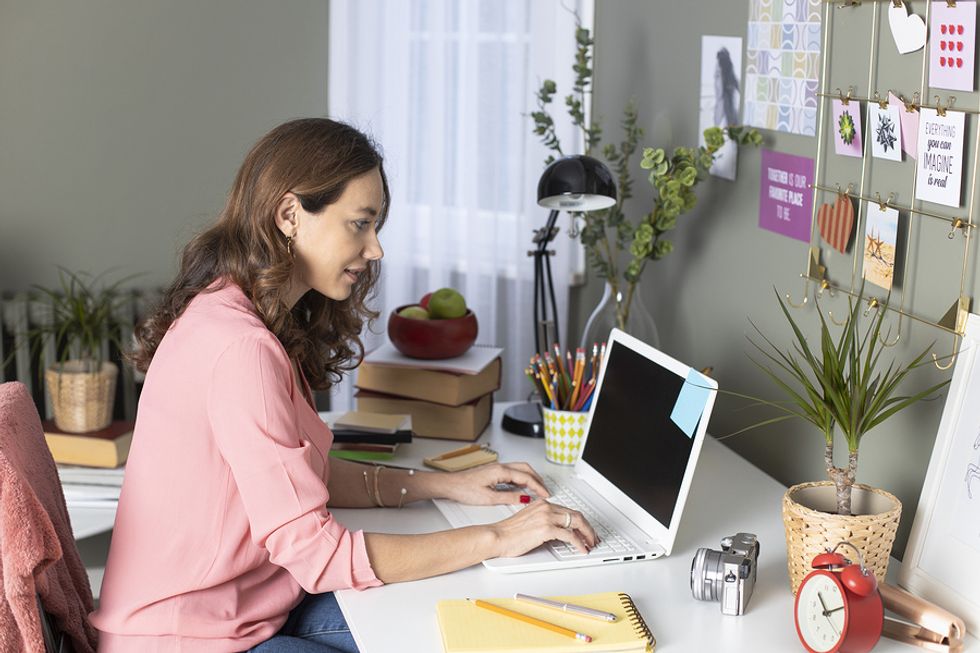 Bigstock
Now, more than ever, it's important for you to create a space that allows you to be the best version of your professional self at-home. If you're lucky to have a spare room on hand, convert it into an office space. If you do not have a full room, consider choosing a corner or spot of your home that's quiet and clean.
Be sure to:
Equip yourself with the basic necessities: good WiFi speed, and an ergonomic desk and chair.
Depend on services like Amazon Prime to get the items you need quickly without leaving home.
Consider investing in a large monitor as working from a small screen laptop or iPad can cause eye strain and may limit your productivity in digital multitasking. You can also opt in for a high resolution monitor that can hook up to your laptop. You can even buy a desktop if possible.
Remember: Be sure to check with your employer about work-from-home equipment policies. Some companies will only allow you to use their laptops for privacy reasons.
Choose a system with a webcam. You will most likely have virtual meetings with your colleagues weekly and/or daily. It's important to have a clear and visible connection when having digital meetings.
5. Stay In Communication
Bigstock
Digital meetings or not, it is not appropriate to disappear on your boss and/or co-workers, no matter what happens. At all times, communicate your circumstances if you need to miss work for any allotted amount of time.
For example, if a child is sick or an important errand, appointment, or task comes up, be sure to send an email with a statement of work before you go. It can be brief. If your manager needs more information, be sure to offer to schedule a meeting later on when you both are available and let your boss know your intentions.
Remember: Though working from home offers more flexibility, your leadership is depending on you. Your company and colleagues are depending on you.
Stay supportive of your company's mission. Especially because a company's success falls on the productivity of their employees. So, be sure to remain courteous and respectful of the employer that gives you a paycheck, despite how your relationship may be with them.
6. Practice Self-Care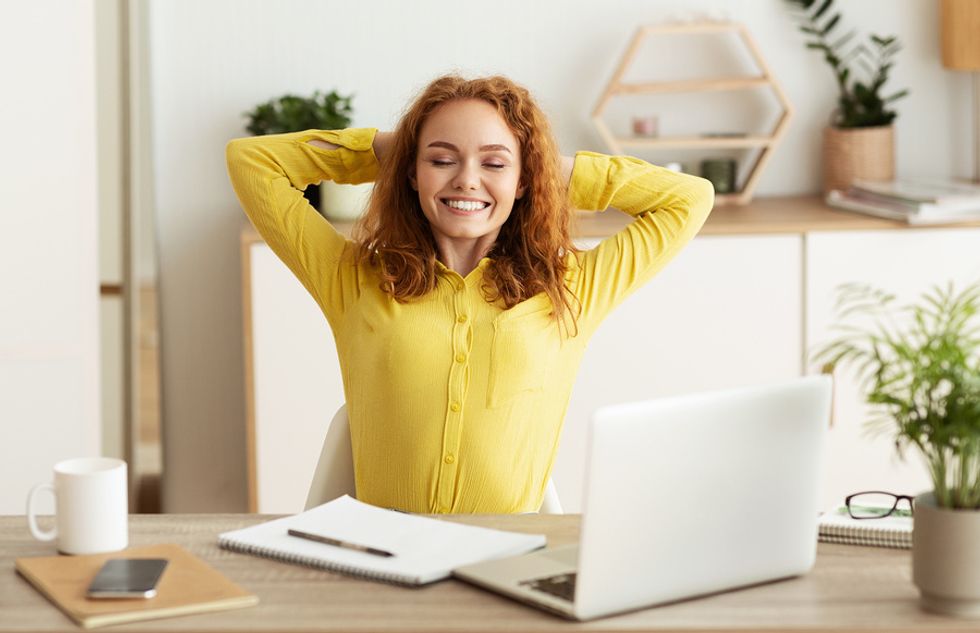 Bigstock
Your relationships on all fronts may be requiring more of you. Your obligations both professional and personal may have also increased, which is why staying focused on self-care is so important.
Learn how to nurture yourself. Take baths. Exercise. Do whatever calms you. Do not ignore your health. With additional stressors and the imminent risk of falling ill, you need to take care of yourself.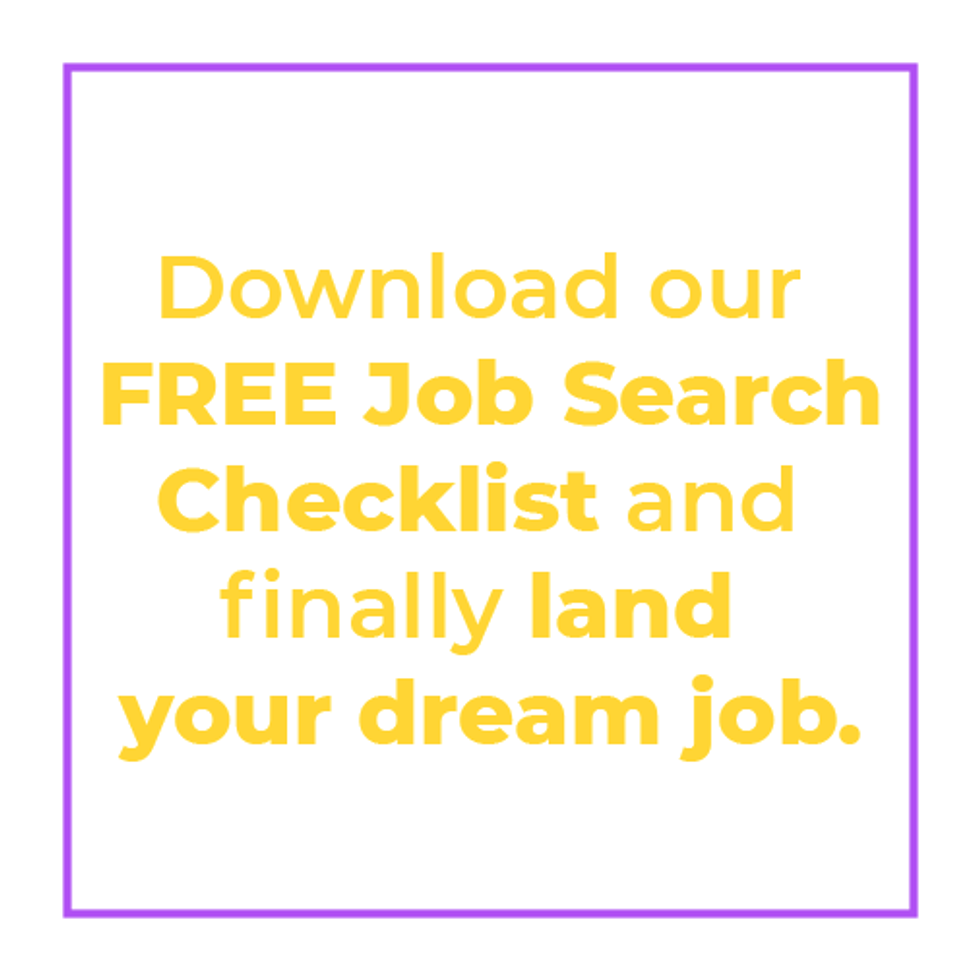 Want to conduct an effective job search? Download your FREE job search checklist today.
Our best wishes and thoughts go out to all of our community members at this time. We encourage you to be safe and well.
If you are currently unemployed and looking for a job, please be sure to visit our resources that can gives you tips on being unemployed or job hunting during a pandemic. We are here to help.
Also, please be mindful and remember:
Practice good hygiene and sanitation.
Prevent spreading of germs.
Seek medical attention immediately if you suspect you or a loved one has fallen ill.