Will An Advanced Degree Help My Career?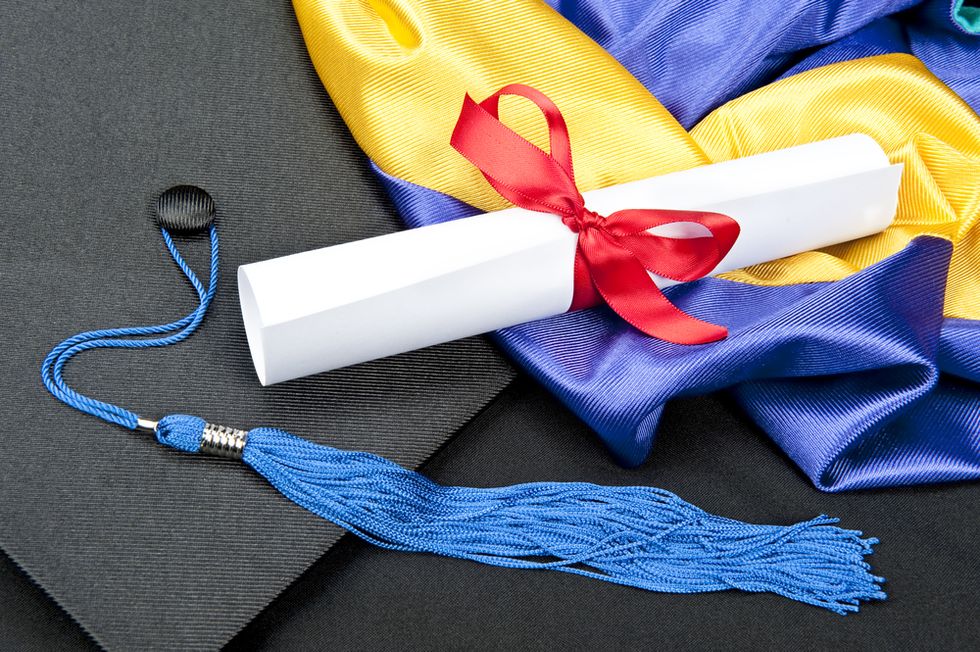 Are you considering going back to school for an advanced degree? If you are, there are many aspects to consider. Most importantly, decide on the advanced degree that best suits your desired career. Next, consider the logistics of applying for grad school, such as type of school, finances, full-time or part-time schooling, or distance learning. After carefully taking these things into account, you can make an educated decision on furthering your career with an advanced degree.
---
Types Of Advanced Degrees
When considering an advanced degree, first decide if you are earning a degree to further your existing career or if you are considering a
career change
. This will influence your decision since some master degrees require an existing bachelor's degree in a similar field. Remember, there are many types of advanced degrees. A few include: Master of Business Administration (MBA), Master of Engineering, and Master of Laws (LLM). A Master of Business Administration may be a good fit if you are considering a career change since it does not require an undergraduate degree in the same field. Sites like GradView.com have information on expectations for a MBA. The types of careers that typically
require an MBA
are: Advancement in the Finance, Banking and Consultancy industries, Leadership Positions and Entrepreneurship. Another master's program to consider is a Master of Engineering. According to GradView, a degree in engineering is listed in the top ten bachelor's degrees desired by
employers
and a master's degree is listed in the top five. If you already have a bachelor's in engineering, going for your master's degree would most likely be beneficial for your career. A graduate degree hasn't always been necessary for engineers, but over time it has become more important and the industries view of the degree has changed. An advanced degree in engineering will give you a more technical background and give you the qualifications that will open doors for your career. The types of careers that typically require a Master of Engineering degree include: Software Engineer, Structural Engineer and Civil Engineer. A Master of Laws (LLM) is another master's option to consider. According to
LLM info
, a LLM focuses on becoming an expert in a specific aspect of law. A few areas of expertise that might be studied in a LLM would be taxation, bankruptcy, international law, financial services, and environmental law. On average, it takes one year of full-time schooling to earn your LLM, or 2-4 years of part-time schooling. In most cases, you must already have a degree in law before you can earn an LLM. A LLM would advance a lawyer's career in the area of expertise studied. The types of careers that typically require an LLM include: A specialization in tax or a foreign trained attorney looking to expand their experience to include the US.
What To Consider Before Applying To Graduate School
When applying to graduate school, keep a few things in mind:
Figure out your ideal job title after you earn a degree. Monster.com. gives the following advice: "Be sure of the jobs your graduate degree will qualify you for, and how many graduates of the programs you're considering actually land those jobs. Also find out about those graduates' salary levels."
Once you have settled on a master's degree to earn, decide on a school that offers a graduate program in your desired field.
After you have decided on a program, you'll need to find a way to finance your education. There are several options: Out-of-Pocket, Loans, Scholarships and Fellowships.
Next, decide on the timing of the program. Will you quit your job and attend school full-time in order to earn your degree faster? Or will you keep your job and attend school part-time, although it may take more years to complete your master's degree?
If traditional schooling does not fit your career or lifestyle, consider attending an online school. TheBestSchools.org allows you to search for a prestigious online school that has a program in your chosen field. There are many
benefits to attending an online school
. First, it gives you the opportunity to continue working as you earn your degree. This will save you from needing to change your current lifestyle. Regardless of the reason, attending an online school to earn an advanced degree could be a viable option for you.
Conclusion
Depending on your career choice, an advanced degree could allow more career opportunities than an undergraduate degree alone. There are many advanced degrees to choose from, some of which can be earned without an undergraduate degree in the same field, allowing for a career change. Overall, an advanced degree could be the perfect way to advance your career.
This article was written by Social Media Outreach Coordinator Chelsea Wilson on behalf of CAREEREALISM-Approved Partner, 2U — an
education technology company
that partners with institutions of higher education such as Washington University in St. Louis which provides a
Distance Learning LL.M. Degree
.
Photo Credit: Shutterstock