Popular
7 Careers To Consider If You Love Traveling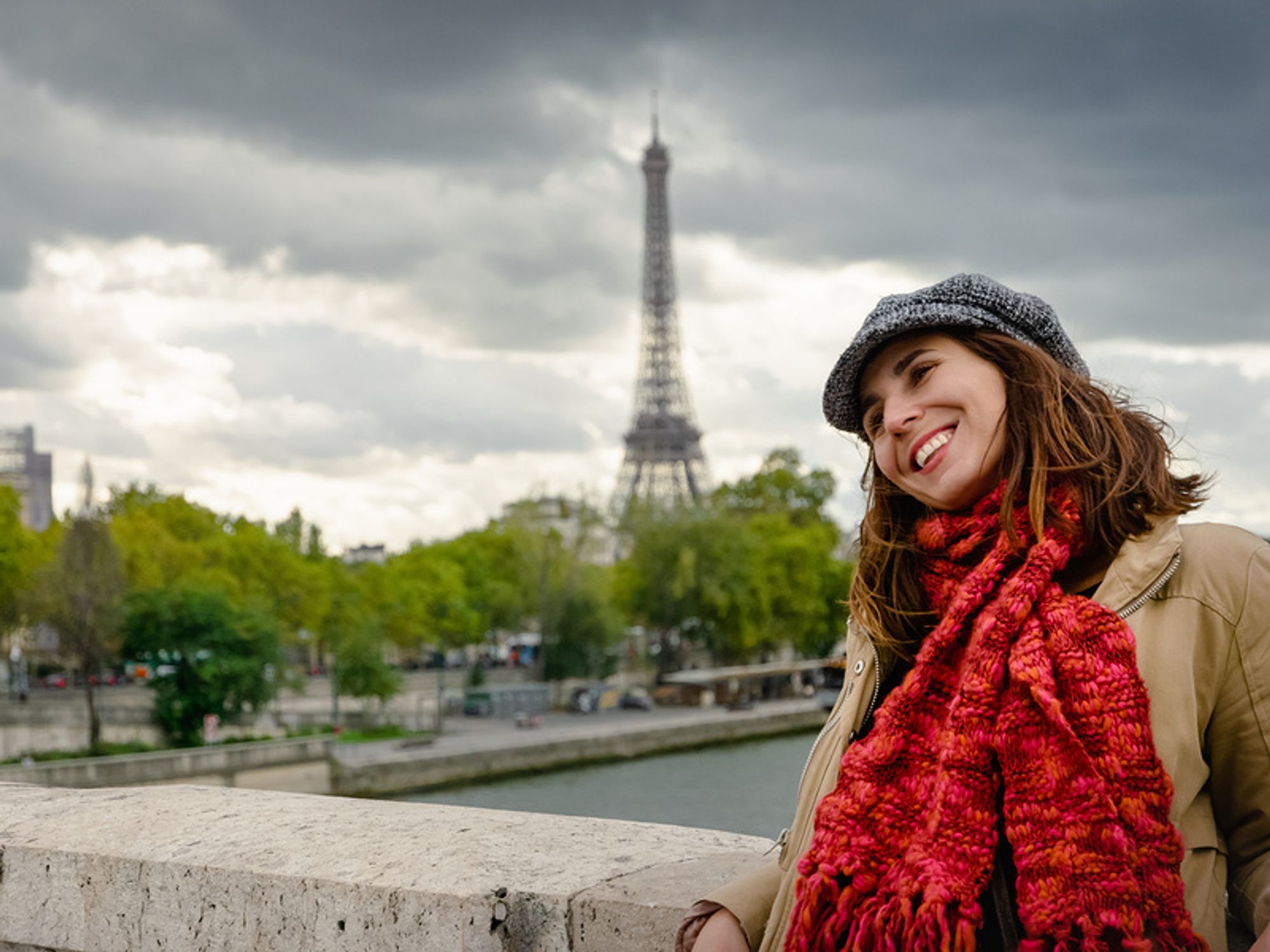 Bigstock
New places, new people, new experiences. These are just some of the things you get when you travel.
If you've been bitten by the travel bug recently, you're not the only one.
---
After COVID-19 lockdowns and quarantines in 2020, the vast majority of people want to travel internationally. The pandemic also increased the popularity of remote work, and the emphasis on work-life balance and career happiness. For some, this means breaking the mold of the traditional workplace and branching into careers where they can travel.
So, which careers should you look into if you're interested in traveling? For starters, explore these seven options:
Flight Attendant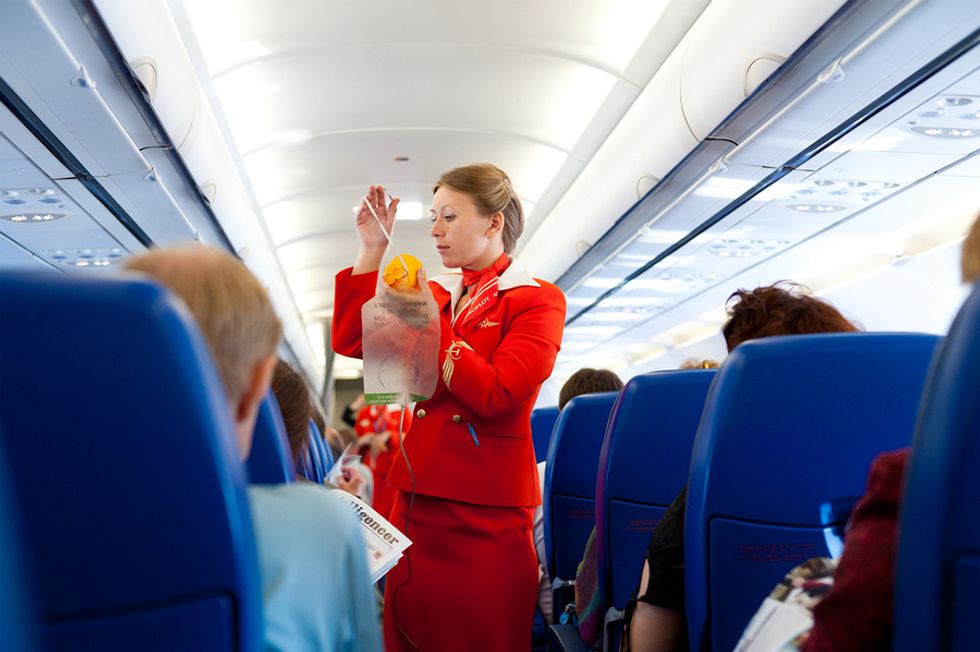 Bigstock
If you've ever flown in an airplane, you've encountered a flight attendant. They are the ones who help passengers feel comfortable during their flight. And if there's an emergency, they help passengers stay safe.
If you become a flight attendant, you'll get to travel to lots of places, both domestically and internationally.
Since a flight attendant's career is centered around traveling, they can expect to work a variety of hours, including nights and overnights. Flight attendants also work holidays, and could be away from home for days at a time due to work.
If you don't mind this aspect of the job and want to pursue this career, the U.S. Bureau of Labor Statistics says you'll need to get certified by the Federal Aviation Administration and get on-the-job training. You also need a high school diploma or an equivalent.
English Teacher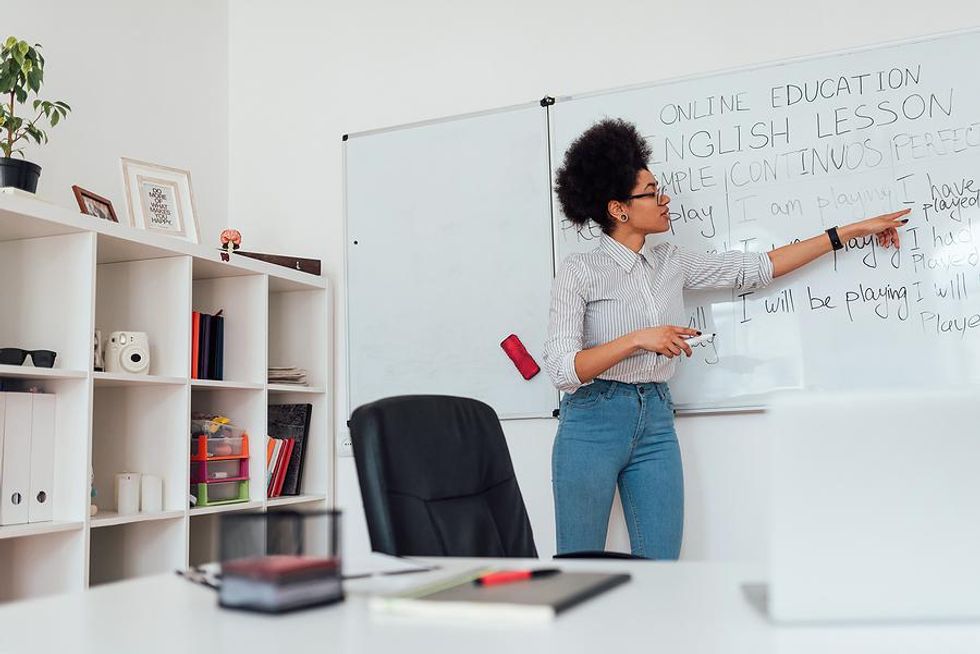 Bigstock
If you want to see the world while teaching, this could be the perfect job for you. The demand for people to teach English abroad is growing as more countries emphasize the importance of learning English as a second language.
There are a lot of programs that will pay you to teach English overseas. According to teachaway.com, places like Hong Kong, Kazakhstan, and The United Arab Emirates (UAE) will pay a decent salary to those willing to relocate and teach English.
In addition, according to teachaway.com, you need a bachelor's degree in any subject and an ESL teaching qualification to teach English abroad. However, it's best to check with the program you're interested in and get their specific qualifications.
Freelancer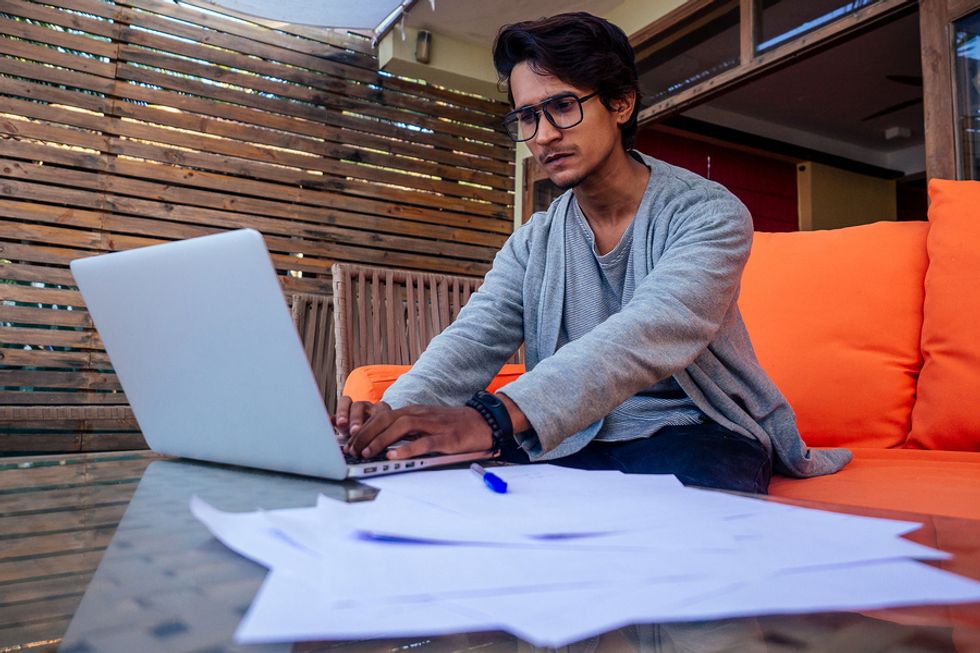 Bigstock
A big perk of being a freelancer is getting to do your job wherever you'd like. You aren't tied to a desk in an office. As long as you can take the resources you need to do your job with you, you can set up shop anywhere. How cool is that?
You can freelance as little or as much as you'd like. If you want to take an assignment in Greece one month, and then move on to Vietnam the next month, you can.
There's a reason more and more people are becoming digital nomads. The freedom to do what you want, where you want, and when you want is incredibly valuable. If you want to travel the world and take control of your career, then freelancing may be the perfect fit.
Cruise Ship Worker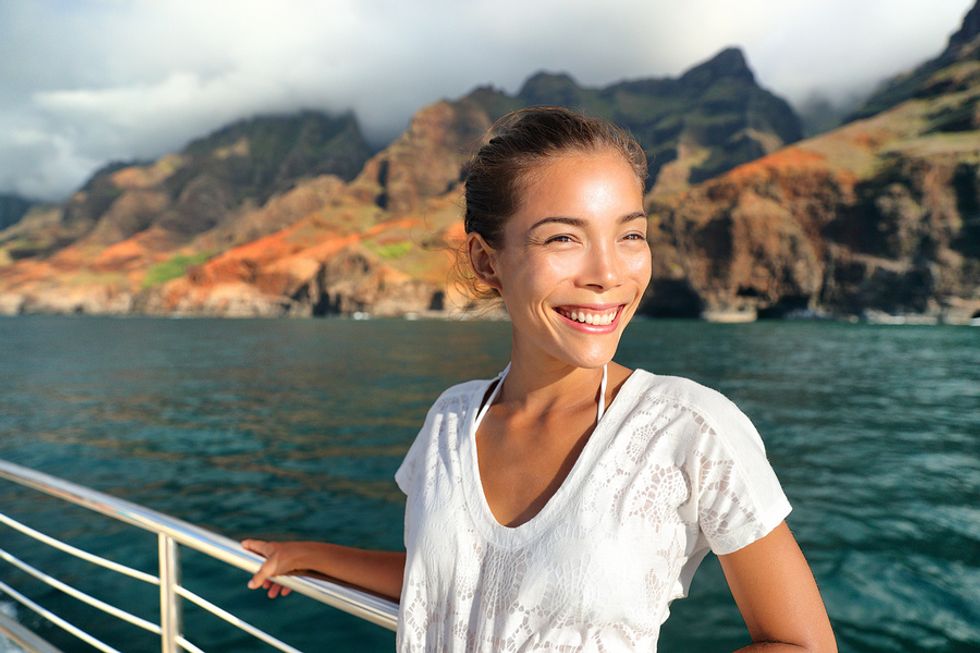 Bigstock
If you don't mind seeing the world while on the water, then consider becoming part of a cruise ship crew.
Think about it: a cruise ship needs a lot of people in order to run correctly. Housekeepers, cooks, waitstaff, managers, captains, entertainment coordinators, you name it. People pay a lot of money to go on cruises, so cruise lines need a lot of staff to create an unforgettable experience.
If you're interested in joining a cruise line's staff, be sure to check their specific requirements for employment.
Journalist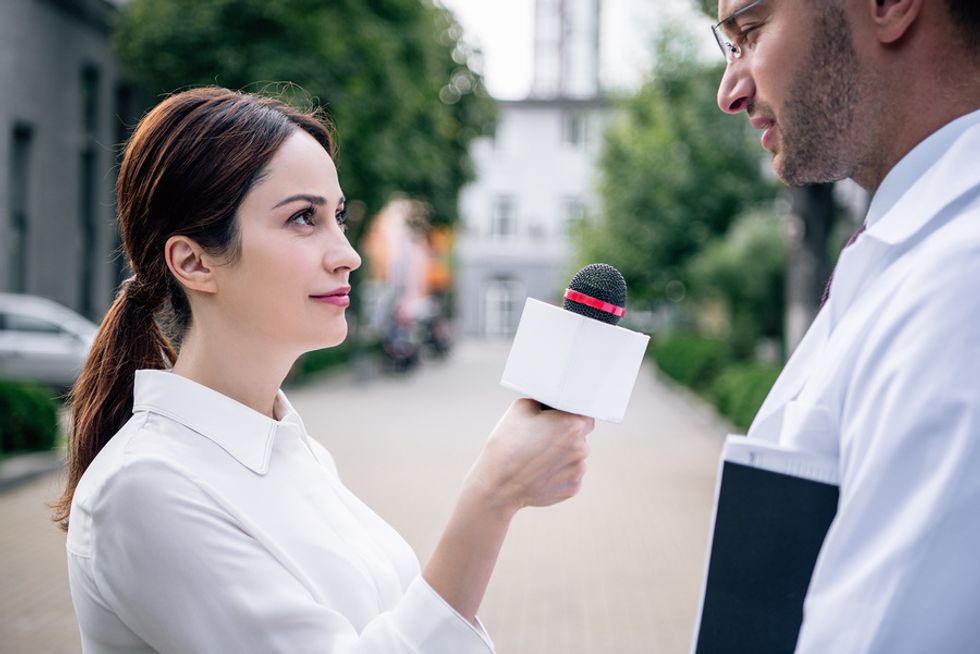 Bigstock
If you have a way with words, can get to the bottom of a story, and have a passion for global issues, then consider becoming a journalist.
Journalists are responsible for telling stories in a compelling and accurate way, and those stories can take journalists abroad. People want to know what's going on in the world, and it's up to international journalists to tell people what's happening beyond their borders.
Generally, journalists need at least a bachelor's degree and some experience before taking on a global assignment. However, opportunities and qualifications vary depending on which organization you work for.
Traveling Nurse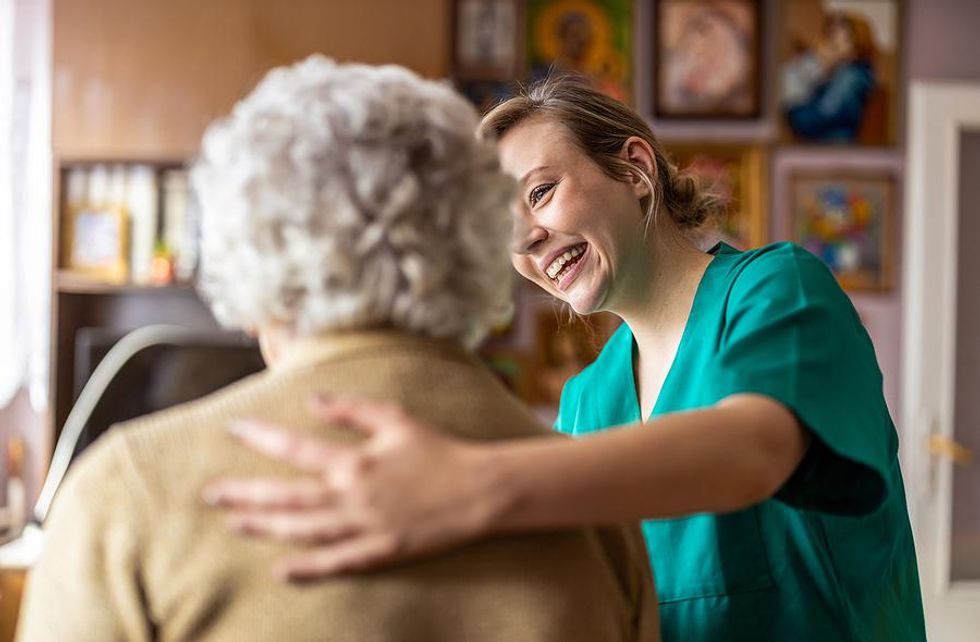 Bigstock
Traveling nurses have a different day-to-day experience compared to other nurses. Instead of working at one location, traveling nurses will work in places where there's a shortage of qualified medical personnel.
These assignments can last weeks, or even months. Traveling nurses can also get money towards housing and can get their travel expenses reimbursed. So, if you're a nurse and would love to go from place-to-place to help those in need, then this is a career you'd want to consider.
Traveling nurses need to have the proper education and training. Certifications can vary from state to state, so if you're interested in becoming a traveling nurse, be sure you know what you need in order to successfully pursue this career.
Trade Show Sales Representative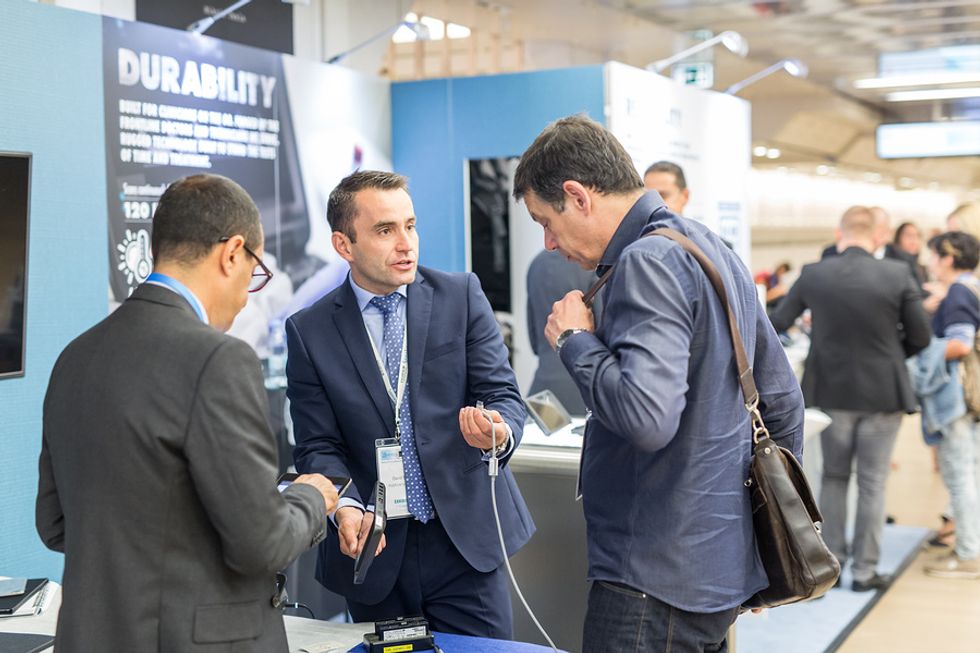 Bigstock
If you have a knack for selling, consider becoming a trade show sales representative. These people are responsible for going to trade shows and selling merchandise to organizations on behalf of manufacturers.
Since sales reps often rely on commission for their income, they travel to different places to talk to as many potential customers as they can.
If you want to be a trade show sales rep, make sure you check the job description for the education requirements. Some jobs require a high school diploma, while others may require a bachelor's degree.
Modern technology makes it much easier to combine your travel desires with your career aspirations. By exploring these career options, you'll hopefully be one step closer to starting your next great adventure!
Need help with your job search?
Check out our FREE resources page and Live Events Calendar.
Or, join our career growth club today and get access to one-on-one career coaching, resume and cover letter reviews, online tutorials, and unlimited networking opportunities—all in your back pocket!
If you want FREE career advice in your inbox, subscribe to our newsletter The Daily Dose!
Struggling to find the right job?
Check out Work It Daily's Incredible Companies page to see snapshots of companies hiring. Work It Daily also highlights job opportunities on a daily basis on TikTok.
This post was originally published at an earlier date.