Career Stalled? 5 Tips To Break Free From The Daily Grind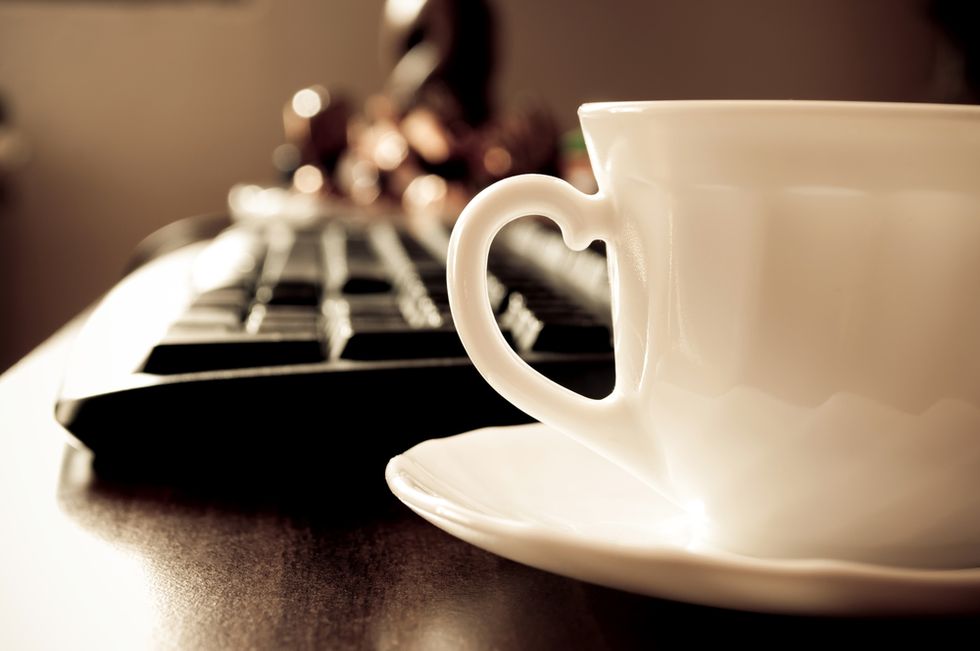 Wake up, get ready, eat breakfast, commute to work, work all day, commute home, eat dinner, unwind and sleep. Repeat, repeat, repeat, repeat and repeat. The monotony of many people's working lives is enough to make anyone weary, uninspired and longing for more. So, how do you deal with the challenging realities of full-time work? How do you transform your boredom and malaise into engagement and renewed vigor? Related:5 Things Successful People Do Before Breakfast Below you will find five tips designed to help you break free from the daily grind. It is possible to transform your attitude!
---
1. Exercise Your Heart Out
A great way to unwind and forget about the
stress
or tediousness of the day is to exercise. Whether you play a social sport, hit the gym or run through your neighbourhood, burning off calories and lifting those weights can have positive effects for both your mental and physical state. Not only will you lose a few pesky pounds and tone up, but exercising triggers the release of endorphins, chemical-like structures that make us feel happier. Getting into an exercise routine will break up your days and give you something to focus on that is not work.
While the leap may be too big for some people, a career change can really alter your life for the better. Don't fall into the trap of believing that you are too old or unqualified to try a new profession; new skills can be learnt at any age. Australian businessman
Ron Bakir
is a great example of this. After entering the entrepreneurial world at just 17 years old, he experienced financial and personal difficulties that saw his company enter liquidation. Several years later, Ron Bakir
successfully reinvented himself
as a professional businessman and is now the CEO of a large property development company.
3. Hire A Life Coach
Does the name
Tony Robbins
ring a bell? It should. Author, motivational speaker and successful businessman, Tony Robbins has built an entire empire of helping others reach their goals. He is not alone. Life coaching is becoming an increasingly popular and well-recognized profession, especially in the corporate world. A life coach will help you to identify your goals and problems, provide you with expert resources and be a source of constant motivation and support. Sounds good, doesn't it?
4. Be Thankful
Sometimes all we need is a slight attitude adjustment. It is incredibly easy to dwell in the doldrums, wallowing in self-pity and employing the least amount of energy possible, but if you truly want to escape the daily grind, it's up to you to act the way you want to feel. Start by writing down a list of the positive aspects of your job. Then think about the number of people who wished they had a job like yours. If you are still unconvinced, look up statistics on global unemployment. It's all about having a fresh perspective.
5. Socialize More
It is also important to realize that there is more to life than your career. By refocusing your energies on other aspects of your life, you will naturally be less affected by the repetitiveness or stress of your job. Reconnect with old
friends
, make new friends, and get in touch with family. Try a new hobby, journey to new destinations, or simply read a book. What works best for you? How long have you been in your current role? Share your stories by commenting below.
This post was originally published on an earlier date.
Related Posts
5 Signs You Chose The Wrong Career Path
How Exercise Boosts Inner Strength & Confidence
4 Tips For Maintaining A Healthy Work-Life Balance
Photo Credit: Shutterstock