Popular
Is A Summary Necessary On A Resume?

Bigstock
Is a summary necessary on a resume? The short answer is: absolutely not!
---
"No paragraph should ever lead your resume!" warns J.T. O'Donnell, LinkedIn Influencer and founder of Work It Daily. "It does not get read." This is especially true if you plan to write an "objective" statement about yourself such as: "I'm a high-achieving top performer with outstanding and incredible skills…"
This is a HUGE no-no, according to J.T. "I get the same answers all the time from recruiters—they don't like [summary statements]," she says. "In fact, it's like double nails on a chalkboard to a recruiter to see [them]."
Why A Resume Summary Doesn't Work
Studies show that you have six seconds to make an impression with your resume. According to J.T., recruiters will scan your resume in a Z-pattern (left to right across the top fold, down across the page, and over). In those six seconds, they have to decide if they're going to keep reading. So, what are they going to be drawn to on a resume?
Bold text
Text with white space
Simplified text
"I cringe when I see people waste valuable space in the top fold of their resume with this big, long summary paragraph," says J.T. "Do NOT do it!"
What To Do Instead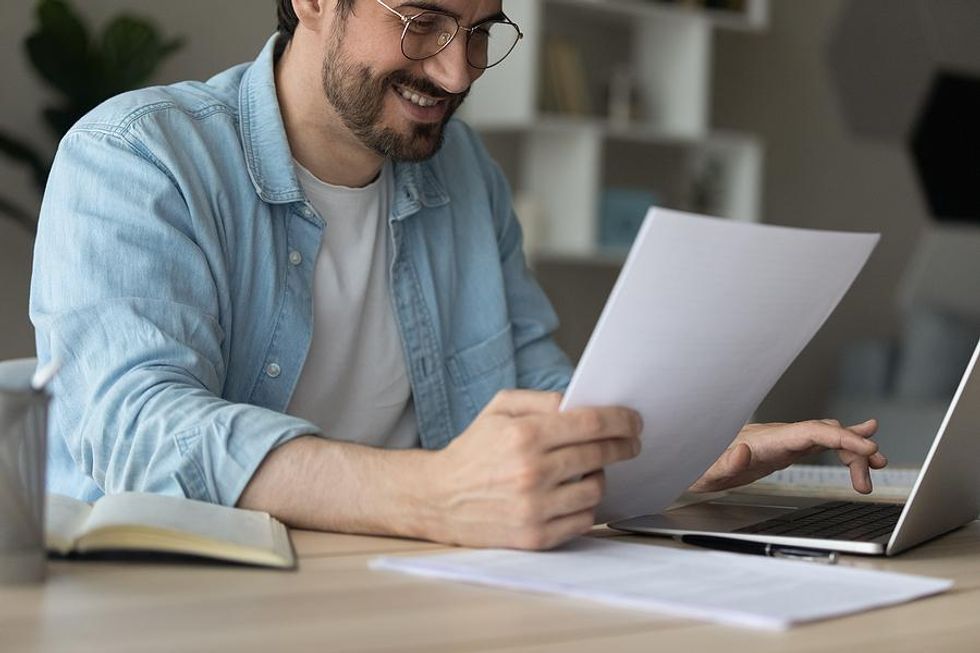 Bigstock
Instead of struggling to write your resume, learn how to properly format it for success. This includes changing your top fold from a summary or objective statement to an experience summary, which is a list of 6-8 hard or transferable skills needed for the specific job you're applying for. Also, don't forget to quantify your work experience so your resume stands out from the competition!
If you want to learn more about how to do this, we can help.
We'd love it if you signed up for Work It Daily's Power Hour Event Subscription! Get your career questions answered in our next live event!
This article was originally published at an earlier date.