Networking
5 Steps For Networking Your Way To A Job At A Trade Show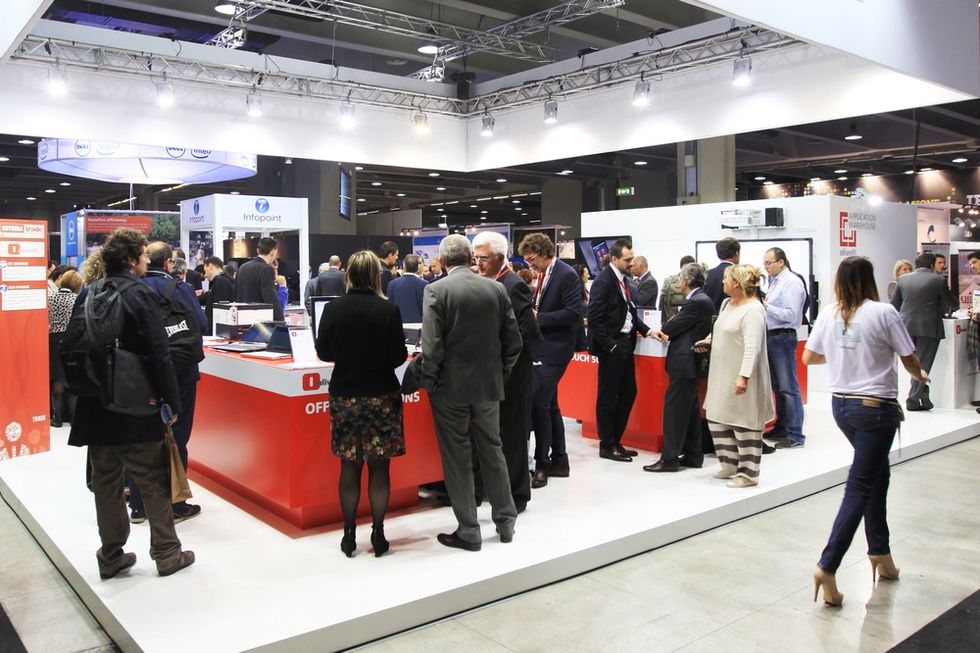 There is a secret layer of information about companies that is not revealed on the corporate "About us" page. It's not revealed in the annual reports. And it's definitely not revealed on social media. Related:9 Tips For Becoming A Successful Networker This secret layer of information is only revealed in one-on-one conversations with current employees of your target company. Trade shows are the perfect place for this. Here are five steps for networking your way to a job at a trade show:
---
1. Zero Hour: Find Your Event
Trade shows are the perfect platform for
meeting company representatives
in person. There are trade shows for nearly every industry - sometimes too many. I've given advice before on
preparing for a trade show
from an exhibitor's point of view, but as a job seeker trade shows can be an untapped gold mine. You want to get a master list of all the relevant trade shows, and then start filtering through them based on important details such as number of exhibitors and quality of companies. Once you narrow down your event it's time to get together a list of your target companies.
2. Building Targets: Get Your Short List
Now it's time to gather a list of companies and people at the event that you would possibly want to work for. A realistic number would be about 15-20 companies at the event. From this list of companies, start digging into who might be representing them at the event. Do some digging online to gather any info you can. You'll want to gather at least a couple of names that could be representing the company to start. Go to the company website and see if there is any announcement of the trade show they'll be attending on the corporate blog. The author of the post might be attending the event, or someone on his or her events team could, too. Look at the person's
LinkedIn profile
and see what the title of their position is. Look at their contacts and look for similar positions on the team. List these people out.
3. Create The Dossiers
With your list of possible contacts for each company, start doing some research on them. Don't spend too much time on each person, but for each possible company staff member at the event, look at their available Twitter and LinkedIn accounts to see what they like to post about and what articles they share. Also do a search on
SlideShare
to see if they've put out any presentations of their own that you can review. Your profile on each employee will be part company info on the possible booth staffers and part conversation fodder. Find the interests of these company employees that you can pepper into your conversations at the trade show.
4. Gather Live Information
Now is the fun part. With your list of companies at this event in hand start making your rounds and
sparking up conversations
. You're looking for an in at these companies, not looking to purchase anything. The best angle to take is to be honest, and not act like you're going to buy something, but to show interest in their company from a learning perspective. When you meet the company representatives, state your interest in the industry, and mention that you work in it and are trying to learn more about other companies in the space. With your research, you'll know a good amount of the company, but this is where you can start to dig in and ask
deeper questions
:
What innovations is the company announcing soon?
How long have you worked at the company?
What do you like best about the company?
What would you like to see improved about your company?
Do you know of any open positions?
Is there anyone I should reach out to about the positions?
Do you have any advice for applying for positions?
From the questions above, you can get a true feel for how this person feels about the company. You can tell if they are generally excited to be working there, or are they giving routine answers. As you dig deeper you'll get invaluable information about the company that you won't find anywhere else. You'll use these answers to build a profile of the company to be prepared when you apply at the companies.
5. Recap And Plan Next Move
The mind is like a sieve, and it's important to write down a thorough recap of your conversations with companies at the show. Write down as much info as you can remember from the show, including important details you won't find anywhere else that you must remember. The information gathered before and after the show is crucial to helping you narrow down your target companies, get inside contacts at the company, and add unique talking points to your interviews.
This post was originally published at an earlier date.
Related Posts
5 Tips For Better Super-Connecting
5 Networking Mistakes And How To Easily Avoid Them
Networking: Is My Personality Killing My Chances?
Photo Credit: Shutterstock