10 Places To Promote Your LinkedIn Profile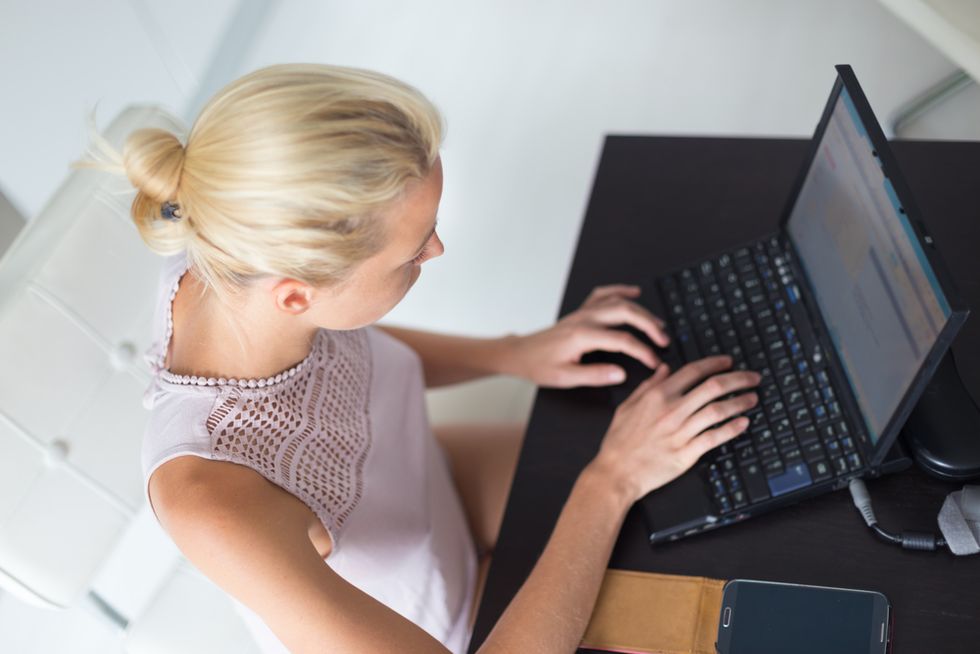 Think of your LinkedIn profile as the hub of your online identity. All of your online content should lead to your profile, and your profile's purpose is to guide readers to call you or request your resume. Related:7 Reasons Why You Need A LinkedIn Routine – Employed Or Not When you think of your LinkedIn profile this way, you'll see why it's critical to secure a custom URL for yours if you don't already have one. You can achieve this at no cost by logging in to LinkedIn and navigating to Settings > Edit Public Profile > then clicking the pen icon under "Your public profile URL." Once you have a custom LinkedIn URL, what do you do with it? How can you share it with others to help drive traffic to your profile and interest to your resume?
---
1. Your Email Signature File
Arguably the most important place to include your LinkedIn URL is in the signature file of your email host. This feature can be accessed from your email system's settings page. Note that I'm speaking of your dedicated
job search
and career management email address here, not your employer, business, or personal email account.
The simplest email signature is your name, of course, but if you're using this email for job search and career management purposes it really should contain more information such as:

A title or positioning statement
A tagline or power statement
Your personal contact information
Your LinkedIn URL along with links to other key social networking sites.
A link to your blog or Twitter stream, if pertinent and appropriate.
You may wish to consider including a photo.

A great app to use to create a good-looking email signature is Wisestamp.
2. Your Bio Or Marketing Brief
Because resumes are highly specific and focused tools these days and are generally highlighting your qualifications for a specific role rather than a range of possible positions, they aren't effective networking documents anymore. Bios or marketing briefs are better suited for networking purposes (a bio presents a third-person narrative description of your brand and career story, while a marketing brief provides a richer array of information about your candidacy, impacts, and goals). Most
job seekers
will need one or the other, not necessarily both.
Since the task of either of these documents is to lead the reader to learn more about you, it's appropriate to include your LinkedIn profile URL. It can be embedded as a link or listed in full address form.
You can also insert a QR code leading to your profile.
Curious how else you can leverage a bio? Here are my Top 10 recommendations.
3. Your Business Card
Depending on your job search geographic targets, you may or may not need to do local or regional face-to-face networking as part of your search. If you are, consider making or securing a business card not affiliated with your current or most recent employer.
Use a positioning title that echoes the one used in your LinkedIn profile headline.
Include all of your contact information along with URLs to social networking profiles, including LinkedIn.
You can use a QR code which leads readers to your LinkedIn profile if you like, though I would also recommend listing your URL in non-QR code form as well, since many folks do not have a QR reader or functionality.
Don't forget to highlight your core competencies and career brand on your business card as well.
There are different kinds of cover letters – those written for job boards, companies, and recruiters to name but three. In each of these, it is vital to showcase the URL to your LinkedIn profile.
Embed your URL as a link if possible if you are using an MS Word document (or the equivalent thereof). If you're writing a cover email instead, either embed your URL or include the full address.
Also ensure your URL is included on the other letters you'll be writing as part of your job search campaign: thank you letters, follow-up letters, networking letters, referral letters, and spot opportunity letters.
5. Industry Blog Or Article Comments
As you source blog posts or articles in your areas of expertise online, find ways to interact with the material as a means of commenting on it. Most blog and article publishers offer readers the option to comment, and these comments, when leveraged fully, help disseminate your brand across the Internet.
Only use your name as part of the comment if your content is favorable to your brand.
If offered the option to create a profile, do so, and include your LinkedIn URL in that profile.
Share an insight, opinion, or response to the blog post or article and include your LinkedIn profile URL in your comment.
Keep in mind that your comments may show up in Google searches conducted on your name, so make 100% certain that you strategize how you wish to portray your brand in your contribution.
Seek out industry or skill-related blogs and articles rather than job search blogs or articles. The key here is to post comments where recruiters and hiring executives are most likely to be reading online.
6. LinkedIn Group Discussions
LinkedIn Groups are a very powerful tool for job seekers in active or passive search mode. Join the maximum number LinkedIn allows if possible (50), blending a combination of alumni, industry, trends, geographic, and job search groups.
Create a post schedule for your LinkedIn Groups. This is easier if you use a posting tool such as Hootsuite.

Introduce yourself to each group you're a member of; LinkedIn will automatically link back to your profile.
Comment on the discussions started by others in your LinkedIn Groups. Look for ways to add fresh insights, resources, and ideas that set your career brand apart.
Source white papers, blog posts, articles, resources, events, and news items to share in your LinkedIn Groups. Introduce each one with a comment, question, or opinion to spark discussion. Again, LinkedIn will automatically link your posts back to your profile.
All of the above also applies to LinkedIn status updates which potentially reach a broader audience than your Group posts.
7. Industry Association Forums
Ideally you are already joining industry and professional associations, most of which will likely have an online means to connect members such as forums.
Comment on other's discussions in the forum and include your LinkedIn profile link in your forum "signature."
Additionally, start your own discussions by sharing your blog posts or those of others. Ask a question or comment on the content to invite other members into the conversation. Include a link to your URL in your post.
If the association website includes a profile feature, make sure your LinkedIn URL is highlighted there.
8. Your Own Blog
Publishing a blog is one of the simplest and best ways to demonstrate your expertise. You can establish one via Wordpress.org or Blogger for free.
Make sure you include your LinkedIn profile URL in the About Me section.
Consider establishing a links section and adding your URL there as well.
Showcase your blog by links to your posts on other social media such as LinkedIn and Twitter (which you can do with one click from the LinkedIn status update function). Don't overlook additional social media sites that help extend your blog's reach such as Technorati, Reddit, Digg, StumbleUpon, and Delicious.
Add a link to your blog from your LinkedIn profile
9. Google+
Google+ is growing at a superfast rate and is a key social networking site to get current with for many job seekers. If you don't have a profile already, start one today. If your LinkedIn profile has been professionally written, you should be able to adapt some of that content to make your Google+ set-up a breeze.
List your LI profile link in your Google+ profile.
Include it as a shortened link in any post you share on Google+.
Add a link to your Google+ profile within your LinkedIn profile.
10. Twitter
If you don't tweet now but want to demonstrate thought leadership in your target industry(ies), you should start.
Consider registering a hash tag that reflects your thought leadership focus.
In addition to including your hash tag, content, and Twitter handle, also include a shortened link to your LI profile in every tweet if at all possible.
You may have noticed one place I didn't include on the above list – your resume. Since your LinkedIn profile's job is to drive interested parties to call or email you for your resume, some experts argue it's distracting to include your profile URL on your resume. If your profile has not been professionally written, leading readers to it may detract from your presentation of your career brand. I would only suggest including your URL on your resume if your LinkedIn profile has been written by a professional – that way you can be sure your brand will fully aligned in both documents.
This post was originally published on an earlier date.
Related Posts
Q&A Quick Tip: Include Keywords In Your LinkedIn Headline
Your Essential LinkedIn Guide: Harness The Awesomeness
LinkedIn Cheat Sheet: 5 Tips For A Professional Profile
About the author
A 15-time, award-winning resume writer, Cheryl Lynch Simpson serves mid-career to senior executives as a credentialed resume writer (ACRW), LinkedIn strategist (COPNS), and Get Clear, Get Found, Get Hired (G3) coach. Like her advice? Check out her website,
ExecutiveResumeRescue.com
for a complimentary copy of her popular Polish Your Profile LinkedIn presentation, or
follow her on Twitter
!
Disclosure: This post is sponsored by a CAREEREALISM-approved expert.