Zebit Challenge Day 7: Financial Wellness Feels So Good!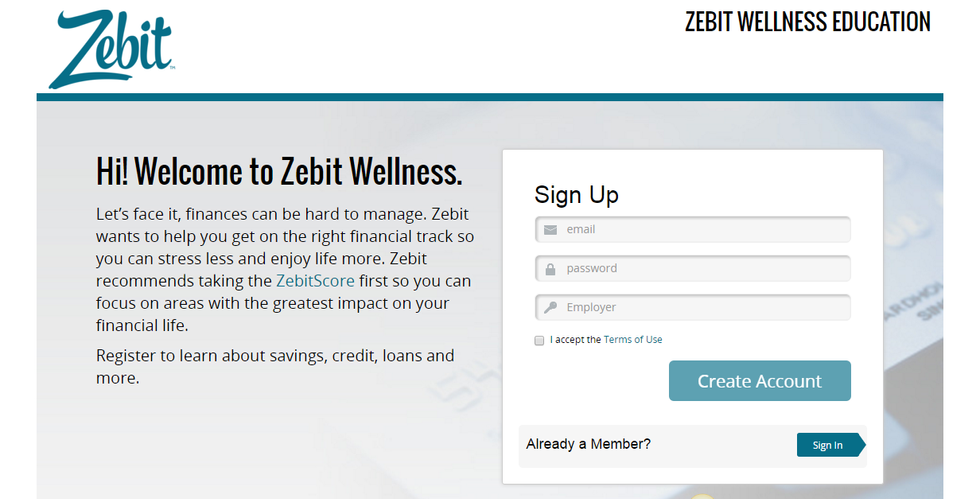 I made it! Well, almost. Today's the last day on my Zebit challenge and I feel pumped. I'm not going to lie, I am going to splurge on a decaf latte tomorrow. But, I have really been reminded about how much money I waste on the little indulgences. I will definitely be mindful of my spending and be using my new mantra, "When I save, I win," to fight the urge to purchase unnecessary items. Related: Zebit Challenge Day 6: My New Budgeting Mantra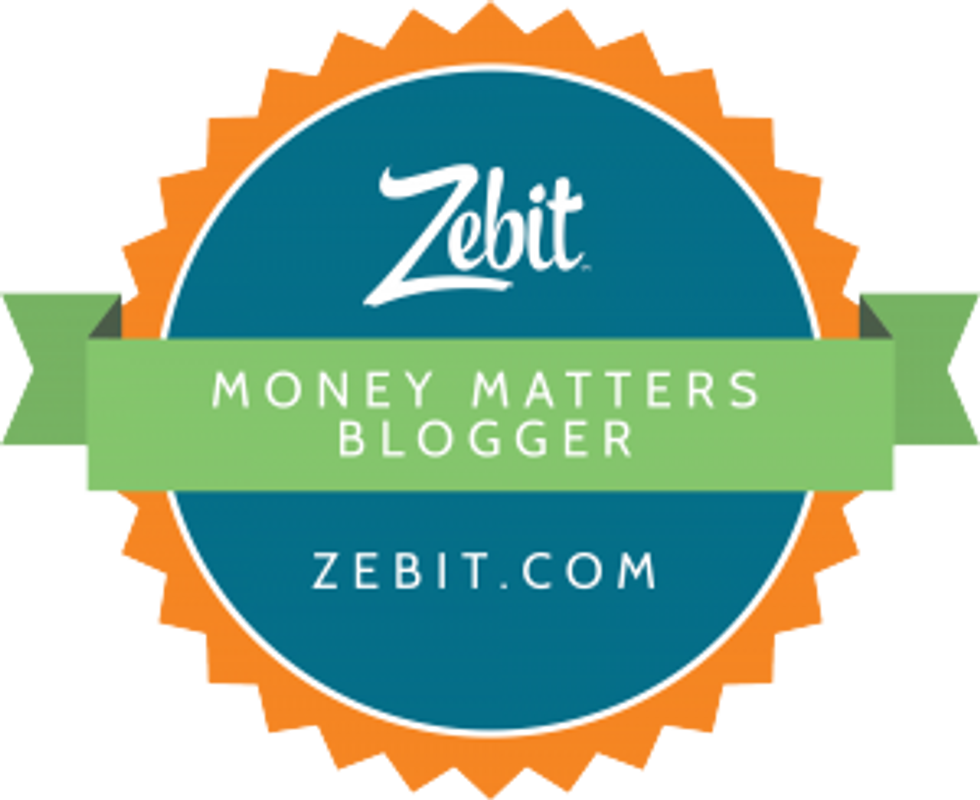 ---
I'm Not Stopping Now…And Neither Should You!
When you start to feel smarter about budgeting and get a good sense of your smartest financing options for large or unexpected purchases, it inspires you to keep going. That's why I'm excited to take some time to review some of the incredible free financial wellness tools offered by Zebit.
If your employer offers Zebit as an employee benefit, you, the employee, can visit their site and sign up for free
. Once inside, you'll find 15 modules designed to help you get smarter on all sorts of financial topics.
If your employer has not implemented Zebit in your organization yet
, you can still take a personalized financial self-assessment and download the Zebit Instant Budget App for free. It is 100% FREE for employers to adopt Zebit. Get bonus points if you introduce Zebit to your employer. Your coworkers will be grateful to the person that brings this benefit to the company. So, why shouldn't you be their hero?!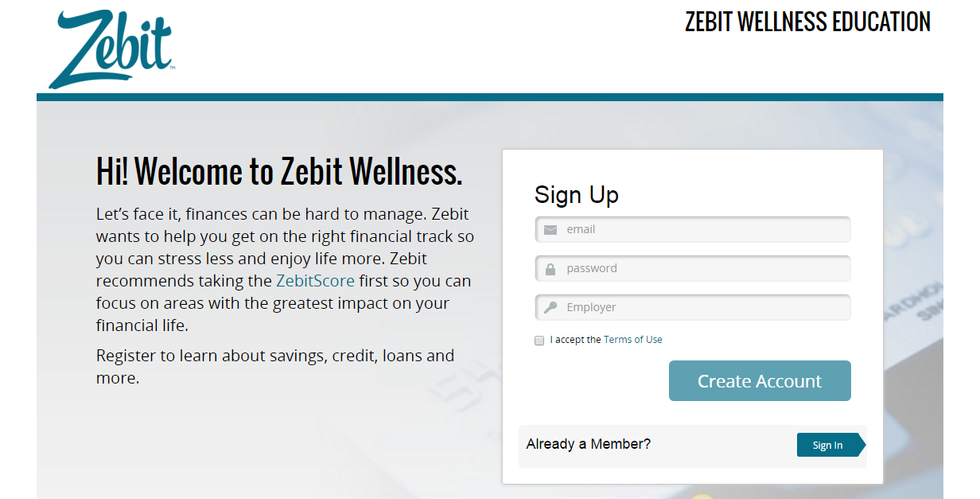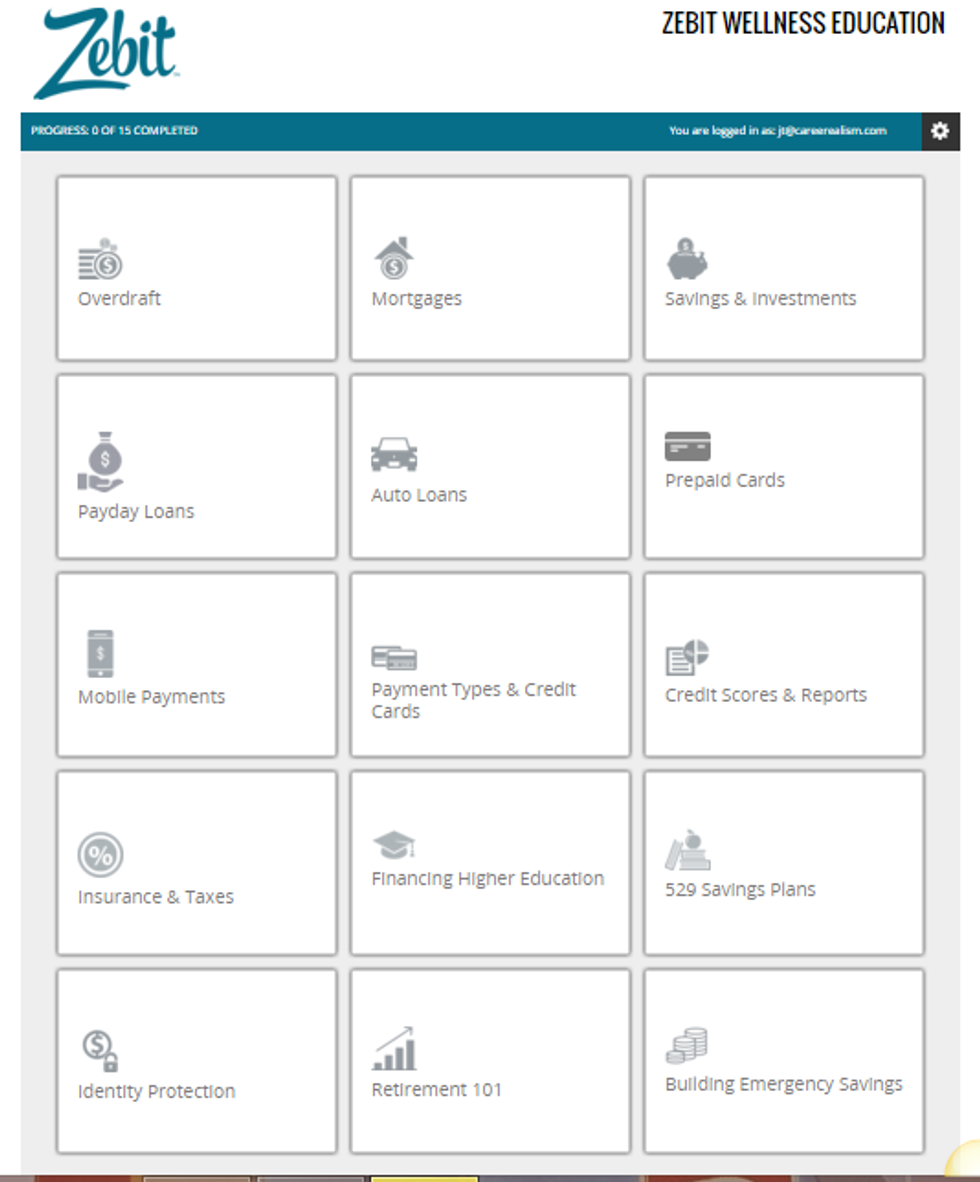 With two children, I'm going to be checking out the modules on saving for college. But, I'm also excited to learn about savings and investments too.
Financial Wellness Is Like Going To The Gym.
What I've realized about financial wellness is the more consistently you educate yourself, the stronger you get. Just like going to the gym. I make the time to go because I care about my health. I don't see it as something I have to do, but as something I
want
to do. This Zebit challenge has changed me from dreading financial education to embracing it. Feeling good about my ability to budget properly and manage my finances effectively is something I want to keep feeling.
Your Last Challenge!
Alright, I said it earlier, but am feeling the love for Zebit after all the financial clarity I've received from this challenge in a short 7 day time period. My last and final challenge to you is to ask your employer's HR or Benefits department to offer Zebit to its employees! It is free to your employer and free to you. You will have access to Zebit's free financial wellness tools to keep your own education going, be granted a ZebitLine without a credit check, and will have access to the Zebit Market to make a purchase and pay over time without paying any interest or fees. Zebit's whole program makes that $7 go a lot farther and helps reduce stress during unexpected and expensive events. If seven days can help us look differently at our finances and motivate us to want to do better, imagine what will happen when you commit to making financial education a habit. Financial freedom will be your reward!
It's Been Fun - Let's Stay In Touch!
Thanks again for following me through this seven-day challenge. I look forward to connecting with you to hear about your own successes. I invite you to reach out to me on
LinkedIn
or
Twitter.
P.S
- Here are links to the Zebit resources so you can get started!
Zebit's Free Financial Education Resources
Zebit Instant Budgeting App
Don't miss:
Zebit Challenge Day 1: My Financial Stress Reality Check
Zebit Challenge Day 2: Budgeting 101
Zebit Challenge Day 3: Budgeting Curveballs (Ouch, I've Been Hit!)
Zebit Challenge Day 4: Enough Already, Time To Prioritize
Zebit Challenge Day 5: My Budgeting Hacks
Zebit Challenge Day 6: My New Budgeting Mantra
Related Posts
5 Tips To Uncover Company Culture
3 Sneaky Ways To Research A Company
Company Culture Is Important To Hiring Managers
18+ years of experience in the development of professional HR tools and resources. Has delivered 200+ presentations to more than 10,000 professionals on a wide variety of career topics. Managed teams of 50+ with budgets of $35M+. Launched
www.CAREEREALISM.com
, which is now a top 3 career blog with 2,300,000+ monthly pageviews, 1,000,000+ visitors/month, 1,500,000+ social media followers, and 100,000+ daily email subscribers. Founded the first Career Improvement Platform,
www.CareerHMO.com
, an online resource that helps users solve their career problems faster and better than they could on their own. Currently has 5,000+ active members..  
Disclosure: This post is sponsored by a CAREEREALISM-approved expert. You can learn more about expert posts
here
.
Photo Credit: Shutterstock