5 Companies That Inspire Their Employees Daily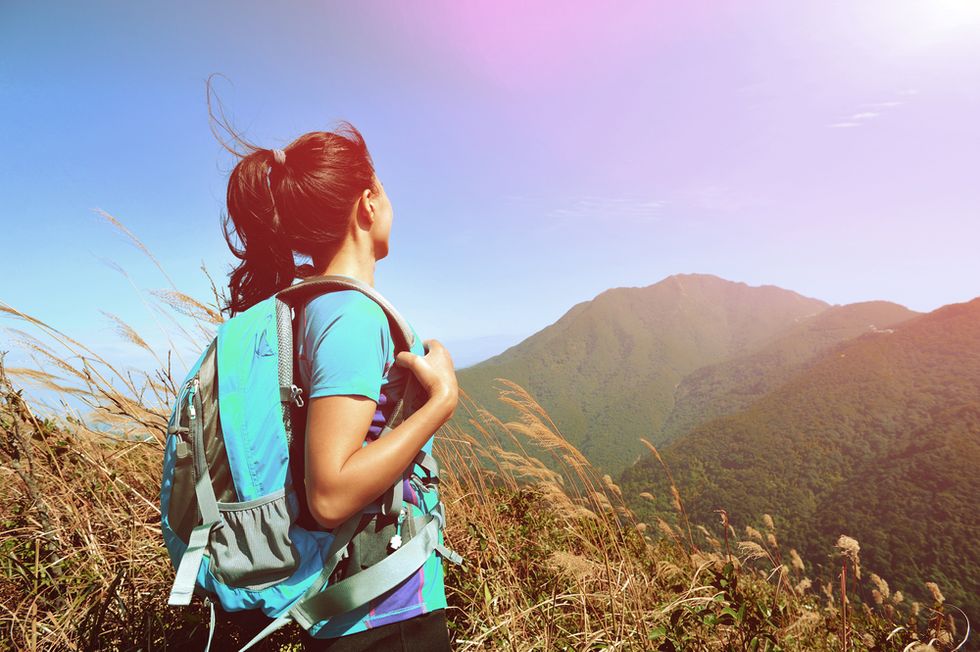 Today's job seekers crave more than "just a job." They want meaningful work that gives them purpose and inspires them to give it their all. Related:Funky Flight Attendant Shows Off Cool Company Culture (In fact, 71% of millennials believe that meaningful work is among the three most essential factors that define a successful career, according to the Career Advisory Board.) But how can job seekers find this elusive "meaningful work"? What drives them to want to succeed? Inspiration. Inspiration is the spark that lights the fire - It's what gets you going. But what companies provide meaningful work and inspire their employees?! We've got a few in mind… Here are five companies that inspire their employees daily:
---
1. Disney
Disney has always been associated with magic and wonder. Have you ever dreamed of working there? (If you're a 20-something like me who grew up with Cinderella, Lizzie McGuire, and Radio Disney, then your answer is probably yes!) Well, you're in luck!
Disney's impressive internship program
gives
young professionals
a chance to work side-by-side with industry leaders. It's like a magical classroom full of opportunity and mentors to help eager individuals achieve their wildest dreams. And if that wasn't already cool enough, interns also help bring that magical Disney experience to others. "They have a saying amongst their team that 'WDI creates the magic, but engineers make magic work,'" said a former Disney intern on the Disney Interns website. "I just like to see how my backstage work affects the guests and cast onstage in a positive light." How inspiring is that?!
2. Goodwill
There's nothing like an inspirational
leader
to help guide you to success.
Goodwill Industries International
CEO, Jim Gibbons, might be blind, but that doesn't stop him from being a successful, inspirational leader among his team. Gibbons, who started losing his vision at a very young age, knew he would have to work a little harder than the "next guy" to succeed. But he hasn't let his disability stop him from achieving great things (or helping others do the same). "Everybody's got something going on in their lives,"
Gibbons said at the Spring Learning Event and Advocacy Day in 2010.
"So no matter what your challenge has been, the fact that you're here tells me something about you. It says you've got the tenacity and the sticktoitiveness to make not only your life better, but the lives of the people that are IN your life better." Having a great product or service definitely contributes to a company's success, but having passionate and motivated employees behind the scenes is a true game changer.
3. REI
If you're an active person who craves adventure, you'll love our next inspirational company on the list!
REI (Recreational Equipment Inc)
is not only focused on selling sporting goods, but it's also focused on inspiring its employees. With cool employee perks like discounts on
REI Adventure travel
and sabbaticals, REI employees are encouraged to explore and discover things outside of the office. You think those perks are cool? Well, the outdoorsy company also offers employees something called "Yay Day," one day off every six months to go outside and play. It also offers something called the "Challenge Grant," which gives employees the opportunity to apply for a special grant for a personal outdoor challenge (past challenges include 50-mile bike ride to a Mt. Everest expedition - Woah!).
4. TOMS
Have you ever wondered how some companies came to be? Have you ever thought, "Man, what a great idea. How did they think of that?" Well, every company has a story, and every story begins somewhere. For
TOMS
, that story began on a much-needed vacation. While traveling in Argentina, TOMS founder, Blake Mycoskie, was inspired to take action when he witnessed the abundance of shoeless children.
According to his story
, his initial thought was to start a shoe-based charity, but then realized it likely wouldn't bring the consistent donations the children so desperately needed. So, he put his entrepreneurial thinking cap on. And that's when the idea hit him: Sell a pair of shoes today, give a pair of shoes tomorrow. Instead of simply collecting shoes via donations, he'd CREATE shoes and sell them. For every pair sold, he'd give a pair of new shoes to a child in need. If you think about it, all successful companies solve a problem of some kind, whether it's cleaning your kitchen or fixing your car. For TOMS, it's putting shoes on blistered feet.
5. NIKE
Speaking of making a difference, our final company on this list prides itself on giving back.
NIKE
, the popular sporting goods company, is known for it's products, but it's also recognized for its philanthropy.
The Girl Effect
, founded by the NIKE Foundation in collaboration with NoVo Foundation, United Nations Foundation, and Coalition for Adolescent Girls, was designed to give adolescent girls living in poverty support and opportunities to grow. The program strives to help young girls reach their full potential so they can lead happy, healthy lives and make a difference in the world. Standing by something and supporting a cause showcases a company's values, beliefs, and ethics. While special projects like the Girl Effect might not influence an employee's life directly, it's certainly a cause that many employees can be proud of. These companies inspire their employees daily because they understand that, for many individuals, a satisfying career doesn't necessarily mean a fat paycheck. It means working for a company that shares their values and inspires them to do more.
What other companies do you find inspiring? Tweet me @AriellaCoombs and tell me!
Do YOU inspire your employees?
Do YOU want to learn how you can showcase your amazing employees and attract more great job candidates?
Check out this FREE tool
– It'll breakdown the major parts of a great employment brand and show you EXACTLY what (and who!) you need to be showcasing.
Check it out!
Related Posts
5 Tips To Uncover Company Culture
3 Sneaky Ways To Research A Company
Company Culture Is Important To Hiring Managers
Photo Credit: Shutterstock