Personal Branding
3 Reasons Why A Free Website Builder Will Help You Land Your Dream Job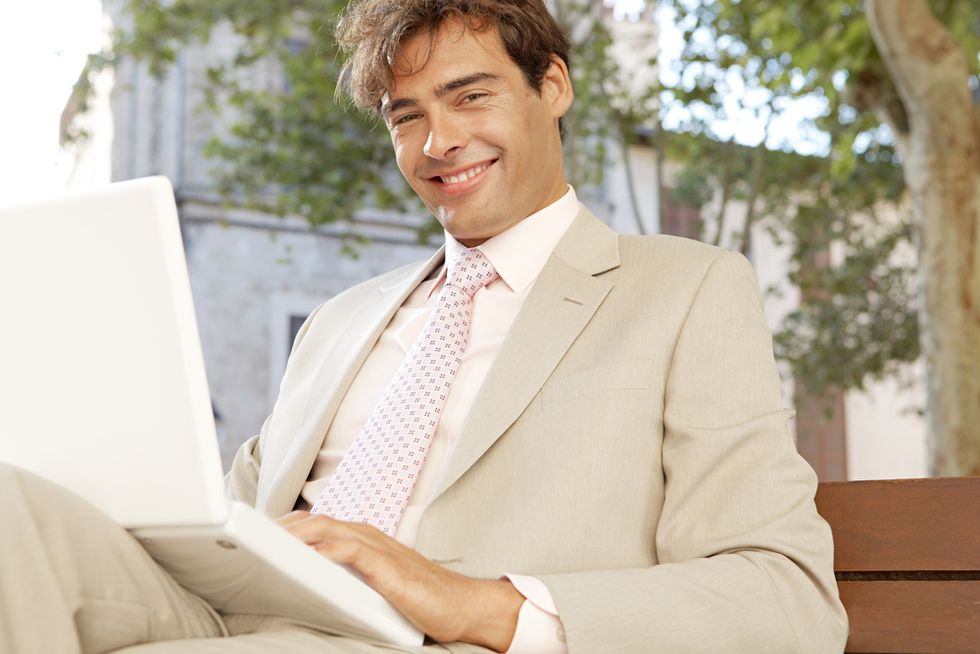 When you're getting started in a new field, it can be difficult to convince others that you have what it takes to do the job, especially when the lineup for interviews is out the door. More and more, job applicants need to find a way to set themselves apart from the competition and let their personality shine through - even before the interview process begins. Sure, a great cover letter comes in handy, but the more creative among career seekers are learning that a cleverly designed website or online portfolio handed over at first contact with a prospective employer shows drive, work-ethic, and personality. Related: 3 Reasons Not Having A Personal Website Might Be Costing You Big In this blog post, we'll provide you with a list of the top three reasons why a free website builder can help you score your dream gig. We'll also throw in some tips and online tools to help you get started.
---
#1: You'll Show Them That You Already Know Them
When searching for the newest member of their team, many
employers
aren't just looking for skills, they're looking for the way in which a new team member will understand and gel with the company's brand and
office
environment.
When Bethanne Zink was vying for a coveted job as a community support specialist at KickStarter, she knew she was going to have to go one step further to
stand out
from the crowd. Shedding off a business-like appearance, Bethanne went to work on the free website builder
IM Creator
to create a perfect replica of a KickStarter page, which she playfully called "PickSmarter." Bethanne pulled out all the stops with a pitch video, then added some playful perks, a description, and a helpful FAQ. Needless to report, she scored her dream gig. Bethanne built
www.iwanttoworkatkickstarter.com
from scratch in order to perfectly replicate Kickstarter's image, but IM Creator also offers dozens of cleanly designed website templates to choose from. Their simple "drag & drop" editor makes adding your content easy, so that you can churn out a professional website in no time.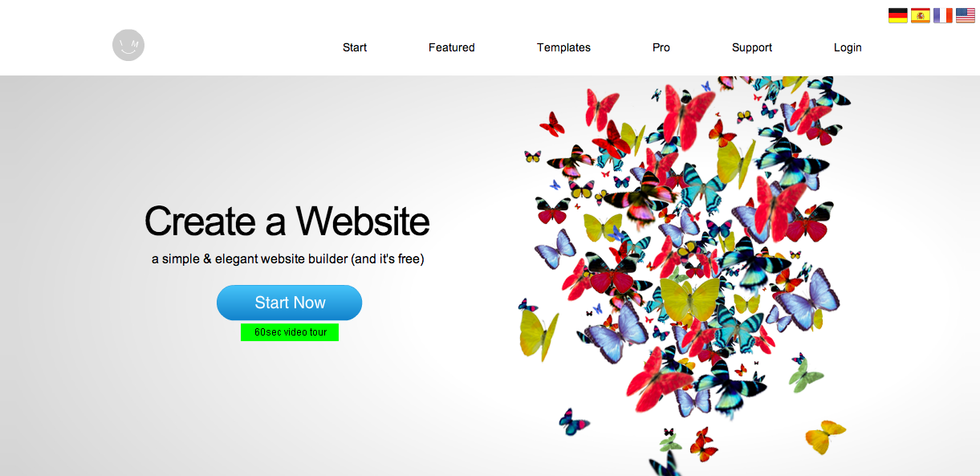 Tip:
Scour your future employer's website and press material for language and visuals that tie their brand together, then incorporate them into your pitch.
#2: You'll Make It Easy for Them To See You
When it comes to creative fields like art, acting, or design, a strong visual first impression is crucial in order to catch an employer's eye. A professional-looking portfolio is key, but as anyone who's been there knows, little is more unsavoury than pouring over InDesign for hours in order to make one.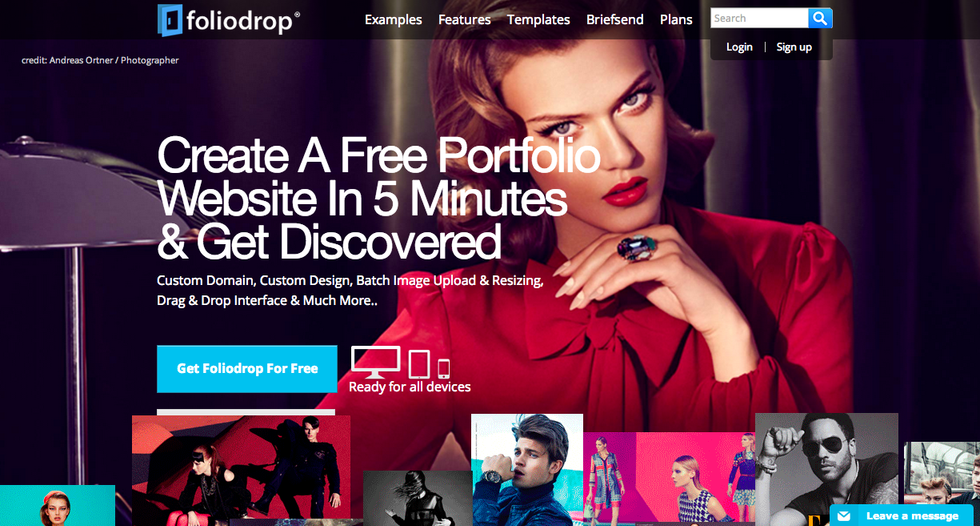 Luckily, the ever-plentiful Internet holds answers.
FolioDrop
is a free portfolio building site, with lots of elegantly designed, visually-focused templates to choose from. Like IM Creator, FolioDrop also offers a "drag & drop" editor, making it simple to add your own content. Intriguingly, FolioDrop has also partnered with
BriefSend
, the platform that connects creatives to publishers, agents, and collectors. At the pro level, your FolioDrop portfolio will be connected to BriefSend's
network
, making it easier for the right people to find you.
Bonus Tip
: It's common knowledge that your first and last images in a portfolio should be the strongest, as these will receive the most focus. When choosing these images, consider instant visual impact. We tend to pay the most attention to what "pops" out visually, so images with lots of contrast and strong angles will be noticed more immediately.
#3: You'll Follow-Up In Style
As competition grows, so do the lengths employers will make job applicants go to prove their worth; it's not uncommon to receive pre-employment briefs and test-runs to make sure that you're all your cracked up to be. At the same time, businesses increasingly operate on the cloud, and showing your willingness and awareness to interact by these means can be the key to landing a tech-savvy gig.
Google Sites
offers a free website builder for just this. Resembling Microsoft Office or Google Docs more than your average website builder, Google Sites offers a no-muss, no-fuss way to organise and share information. What their site templates lack in design sense, they make up for in practicality; creating a website is really as simple as creating a new document. Who knows, your employers might be so intrigued by this platform that they might adopt it into their own office routine.
Bonus Tip:
When you land that cherished interview, be sure to ask plenty of questions about how the team works, and what tools they use to collaborate. If their answers seem lacking, making helpful suggestions will show that you have team-building and goal-oriented tricks up your sleeve, and a drive to make a positive impact on office morale.
Related Posts
5 Reasons Why Every Professional Should Have A Personal Website
5 Tips To Create A Great Professional Blog
3 Ways To Instantly Improve Your Online Personal Brand
Photo Credit: Shutterstock