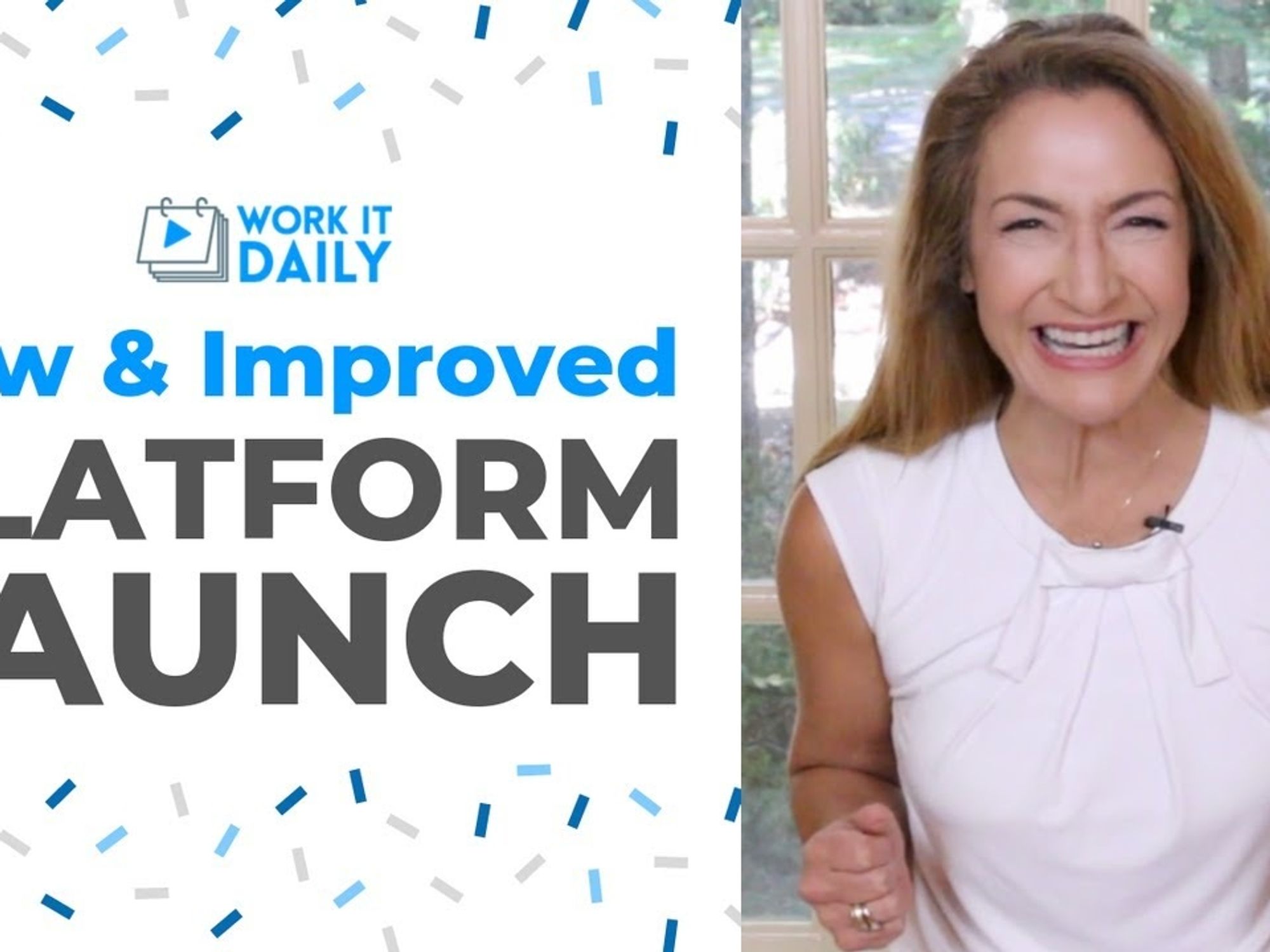 We launched a new platform that gives you everything you need to grow your career all in one convenient location.
Start growing your career in 2-minutes.
---
Need Career Advice? There's An App For That!
Many people struggle to grow their careers but don't have the time or money to hire a career coach. At Work It Daily, we understand that struggle and we're here to help. It takes less than 2-minutes to start building a more gratifying career.
So, What's Work It Daily?
As the #1 online career growth club, Work It Daily helps people across the globe achieve career happiness, affordably and conveniently. Members land their dream jobs while connecting with like-minded professionals to create a long-lasting network.
How Does It Work?
When you sign up, you'll get access to our private online club, which includes quick video courses, 1-on-1 chats with career growth coaches, and networking opportunities with like-minded professionals to help you stay motivated and accountable.
Get Personalized Answers
As a member, you'll get answers to your questions, personalized feedback, and resume, cover letter, and LinkedIn profile reviews. Whatever you're working toward in your career, our career growth coaches will be there for you, every step of the way.
Ready To Get Started?
Let's build a career you can finally brag about to your family and friends.
LIMITED TIME PRICING!
If you have additional questions about our new platform, please reach out to our customer support specialists at support@workitdaily.com - Thank you!