Networking
3 Ways To Get Noticed By Recruiters On LinkedIn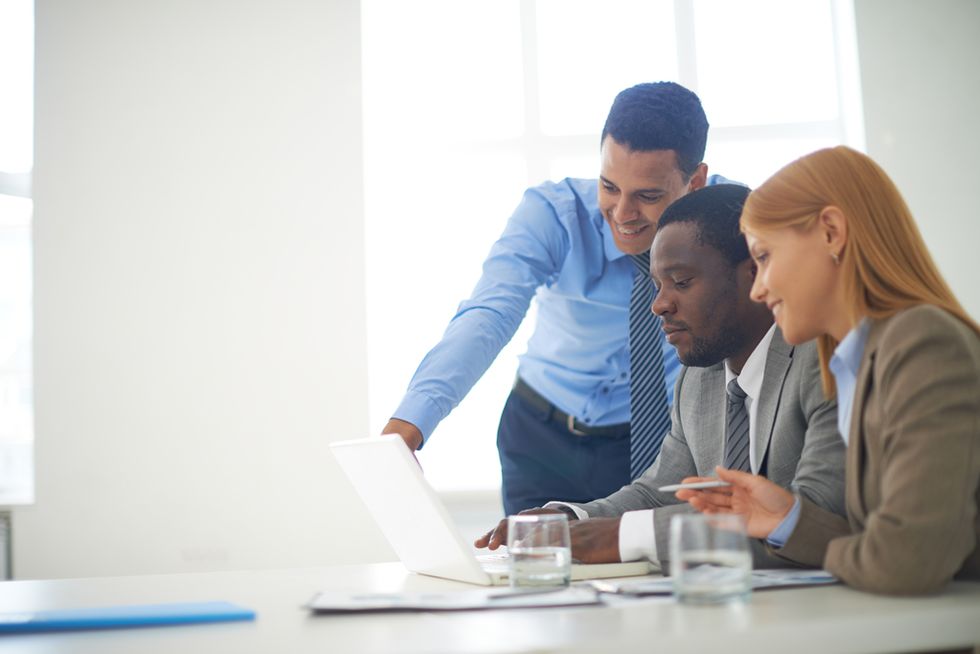 Simply joining LinkedIn isn't enough. If you want to get noticed by the top recruiters in your industry, you've got to find a way to stand out from the crowd. Like many recruiters, I fill a majority of my open roles using LinkedIn and I use this platform on a daily basis to identify and approach passive candidates. Related:How To Find The BEST Keywords For Your LinkedIn Profile Here are my top tips on how to get noticed by recruiters on LinkedIn:
---
1. Fill in a complete profile.
Unless you complete all sections of the profile, you will miss out on opportunities. Therefore, I'd recommend that you:
Create a strong summary section
Put relevant keywords into the specialties
Write about every job you've held (in the last 10 years at least)
Include universities/schools you've attended as well as any associations you might belong to
If you speak any foreign languages or know some sought-after technologies, mention them. If I am looking for a German speaking Account Manager, I won't find you unless you list 'German' as one of the keywords!
Choose a professional photo (I've seen a lot of beach or party pictures on LinkedIn – not a great impression!)
Create a strong headline – you have 120 characters under your name on your profile to sell yourself. If you can, don't just mention your job title but show how you solve a problem
List some tangible achievements – keep your profile concise but use bullet points to highlights some specific achievements
2. Be proactive.
A lot of people join LinkedIn, add a few connections and then they stop any activity, yet they are surprised they are not getting many emails. Instead of waiting to be noticed:
Identify recruiters in your target companies, and invite them to connect with you. If you make a good first impression, you increase the likelihood you'll be considered for a future role.
Make connections on a regular basis. Add your current and previous colleagues on LinkedIn and regularly keep adding connections, for example, after visiting an industry event. The larger your network, the easier it is for you to connect with employers and leaders in your field. I also connect with people I meet professionally and I accept invitations from those I haven't met if we have common professional interests.
Engage with your network – you can keep in front of recruiters by posting relevant information, news and interesting articles
Join groups - joining relevant industry groups on LinkedIn is a great way to showcase your expertise. Recruiters will often search groups looking for strong candidates – show them you are one by proving thoughtful answers and comments.
Participate in discussions. Intelligent, articulate responses may attract attention from recruiters and lead to an interview or job offer.
3. Post recommendations on your profile.
It is a good idea to both offer and ask for recommendations on LinkedIn as these appear not only on the profile of the person they're for, but also on the profile of the person who wrote them. Very important – only post recommendations from people who have worked with you and can vouch for your professional skills. I am always amazed when I get requests from people I've never met – I'd never recommend anyone I've not worked with and would not expect a stranger to write a recommendation for me either! I hope these tips have helped you.
If you want to learn not only how to use LinkedIn effectively, but how to find unadvertised jobs and how to get more interviews in a competitive job market, download my free 3-part video course "Smart Strategies to Get More Interviews" here.
This post was originally published at an earlier date
Related Posts
What Your Interview Body Language Reveals About You
4 Interview Prep Tips You Can't Afford To Skip
How To Prepare Yourself For The Offbeat Interview Question
About the author
Margaret Buj is an
interview coach
who has been helping professionals get hired, promoted and paid more for over eight years. She is also a qualified Personal Performance & Corporate and Executive Coach and can help you with developing confidence and the attitude that will make it easier for you to get any job you want.
Schedule a complimentary consultation with Margaret here.
Disclosure: This post is sponsored by a CAREEREALISM-approved expert.