Popular
5 Tips From Nike Recruiters On How To Ace Your Tech Interview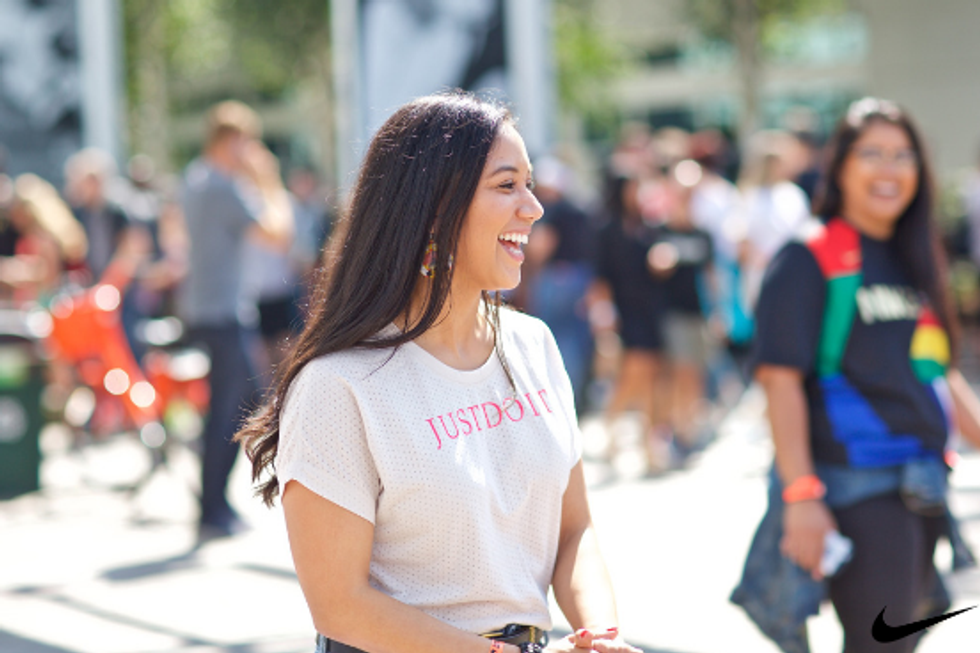 Winning teams recruit players who push each other forward. If professionals want to kick their career into high gear, they need to find the right team. That's why it's more important than ever for candidates to find the right culture fit, so they thrive and keep pushing their companies ahead of the game.
---
NIKE, Inc. does more than outfit the world's best athletes. It is a place to explore potential, obliterate boundaries and push out the edges of what can be. The brand seeks achievers, leaders and visionaries. Its culture thrives by embracing diversity and rewarding imagination. Each person brings skills and passion to a challenging and constantly evolving game.
Technology is responsible for making the world's largest sport brand run faster, smarter and more securely. And the company is hiring!
Here are five tips from Nike recruiters on how to ace your tech interview:
1. Do your research before the interview.
Within the first few minutes of an interview, a recruiter can tell if you've done your research or not. Do you know what the company does? Have you read about its leaders and why the company was started? Based on its culture, is it an environment you think you can thrive in and why?
Recruiters expect candidates to prepare for an interview. This is the time to explain how you are going to take your skills and make a difference at the company. Demonstrate your value. Prove to them why they need you.
Do your homework. How is it pushing the envelope to stay ahead of other athletic brands? In what ways does technology drive the business forward? What are some mantras or values that Nike lives by every day? What is Nike doing to impact the community?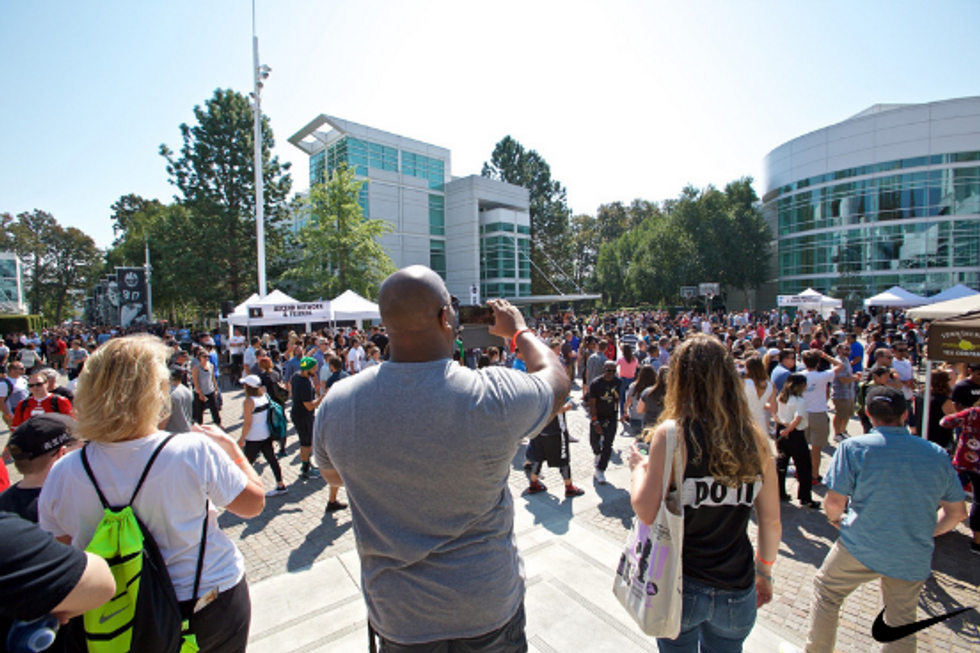 Photo taken by Craig Mitchelldyer, Mitchelldyer Photography
Whether you're reading about opportunities on their careers site, searching for employee reviews on Glassdoor, or looking at their social media accounts, there are plenty of places you can go to learn more about a company and what it's looking for in candidates.
Talent Sourcer, Kathleen Nering, advises, "Just as I review a candidate's resume before speaking with them, prepared candidates study the job description in advance of our call. It's how we both demonstrate real interest and curiosity in what the other offers. Even if I can't best answer a particular question about a role, the question indicates the person is clearly interested."
2. Explain what you'll bring to the position.
When it comes to an interview, every recruiter wants to know how you are going to add value to the company. This is your opportunity to show how you are going to take your skills and past experience, and translate that into the new role. What do you bring to help drive the business forward?
3. Demonstrate your innovative and creative abilities.
Innovation and creativity are in Nike's DNA. Both propel the company forward and allow it to uphold its reputation as the industry leader.
As a candidate, it's important to acknowledge all the ways Nike has successfully incorporated innovation and creativity in its projects. However, it's also important to bring new ideas to the table. Think about specific ways you can harness your creativity to deliver new ideas to that role to help Nike stay ahead of the competition.
" Hiring managers in technology at Nike, specifically in areas such as Data & Analytics, are seeking candidates who can bring disruptive, innovative and creative capabilities to their teams and organizations. I advise candidates to be prepared to discuss experiences where they've helped drive innovation, whether it be around process, adoption of or implementation of new or existing technology," said Luke Younggren, Lead Recruiter, Core Engineering. "Candidates will impress us by demonstrating how they've extracted value from failing forward. Understanding that we can learn equally from both success and failure is the key to innovating."
4. Show the areas that you want to grow and develop.
Recruiters aren't interested in candidates who are going to just come to the office, complete their tasks, and leave. They're looking for employees who are going to grow and develop in their role at the company.
If you want to ace your tech interview, speak to how you can take the job to the next level. During the interview process, articulate how you plan to add value in that role and to the team.
5. Demonstrate how you excel in a team environment.
The key is to be yourself, tell your own story, share ways you can contribute and disclose areas you would like to develop. What skills and value did you bring to your last project or team? How have you grown technically? How did you take initiative? What areas of work appeal to you?
Photo taken by Craig Mitchelldyer, Mitchelldyer Photography
Answering these questions while being able to articulate who you are, your capabilities, your true areas of interest and how they all translate into a particular role at Nike makes you more memorable and relatable.
"We are looking for not only the most technically proficient candidates, but ones who combine that excellence to promote positive culture, creativity, diversity, and new concepts," said Kevin Hannan, Senior Analytics Recruiter. "Providing examples of how you have excelled in this type of environment and exemplified these characteristics will get you one step closer to developing your own career at Nike."
If you're ready to play a bigger game, join the team that makes Nike possible. Check out open Technology positions. We are currently looking for Lead Data Engineers to join our Enterprise Data & Analytics team, Principal Engineers to revolutionize Nike technology platforms, and Expert Solution Architects who make the world's largest sports brand run faster, smarter and more securely.
Nike presents a gathering of the NikeUNITED Employee Networks.
Video shot & edited by DNA Studios|PDX