Popular
Best Seasonal Jobs For The 2019 Holiday Season

Bigstock
It's beginning to look a lot like Christmas! Well, not quite yet. But if you're looking to make some extra cash during the holiday season, now is the time to begin searching as seasonal jobs are starting to be posted.
According to the website Snagajob, 27% of companies that hire employees for the holiday season begin their recruitment efforts in August. In addition, Snagajob reports that there is money to be made during the holiday season as seasonal workers earned an average of $15.40 an hour in 2018. With that in mind, here are some options to consider if you're looking for a seasonal job for the holiday season.
---
Delivery Jobs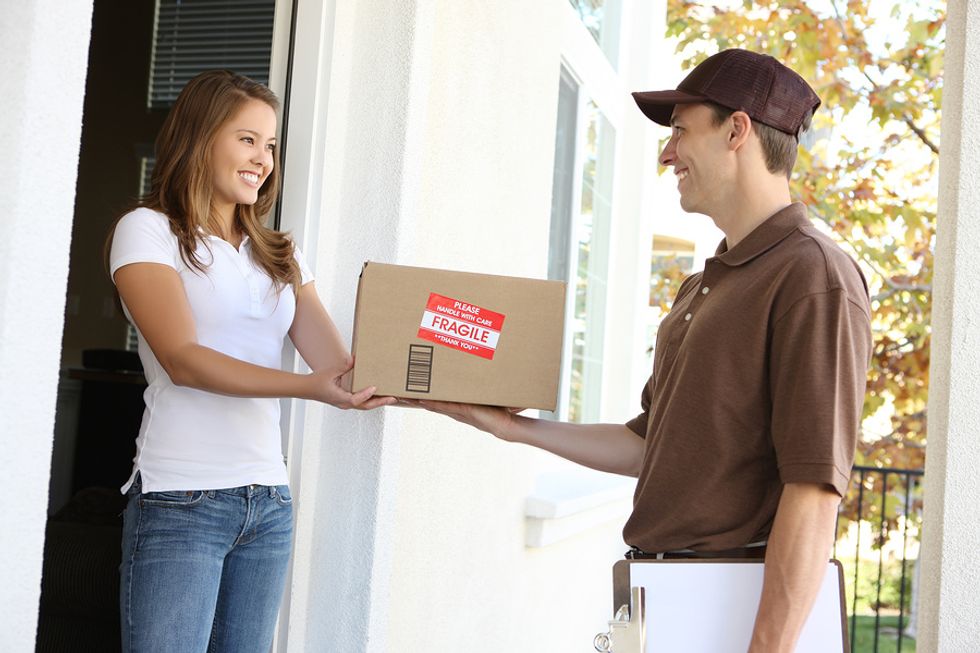 Bigstock
Do you like constantly being on the move?
Shipping companies like FedEx and UPS offer numerous seasonal positions in order to keep up with the demand of delivering gifts across the country during the holiday season.
Shipping companies typically post both morning and evening hours and average salaries range between $13-$16 an hour. Some postings require that temporary employees use their own vehicles, while other postings specify use of a company vehicle. In some cases, these companies are looking for driver helpers, where you ride along with an experienced driver. Many shipping companies are also looking for warehouse help.
While these type of jobs can be high-stress at times, they can also be good opportunities for people who enjoy driving and working independently.
Food Service Jobs
Restaurants, candy shops, bakeries and catering services all see an increase in demand during the holiday season. Whenever friends and families get together, people have to eat!
These jobs can be particularly appealing to individuals who enjoy cooking, baking and being a part of food services, but work full-time elsewhere. Perhaps you're an executive that would love to earn some extra cash baking at a bakery or teacher who use to serve as a waiter/waitress and want to get back into it on a short-term basis.
No matter the case, there should be plenty of opportunities available in these industries. Just be prepared to work some high-stress hours on your feet.
Seasonal Jobs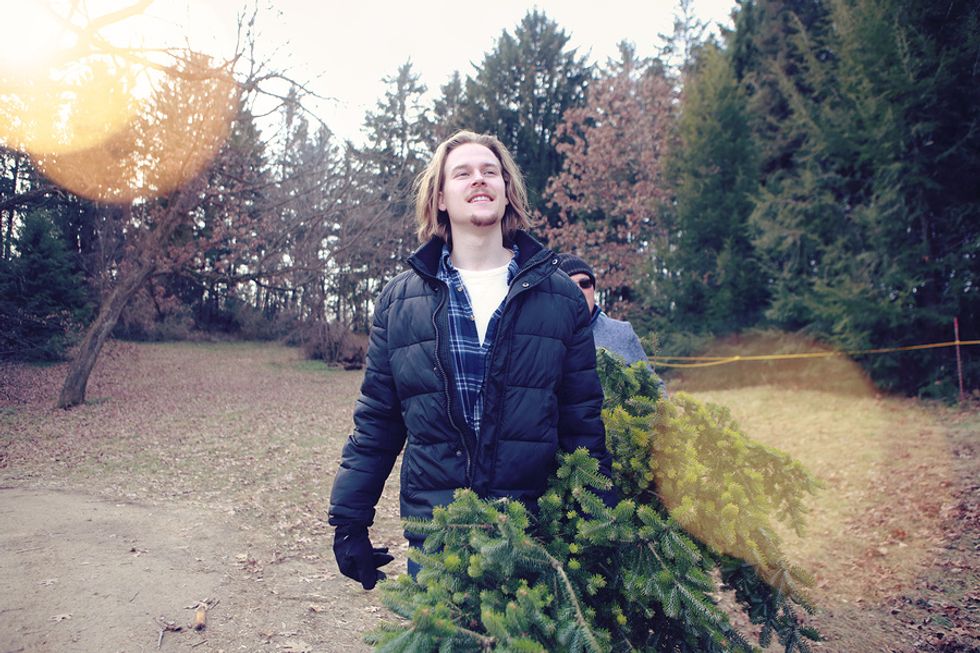 Bigstock
Christmas tree farms or any place that sells Christmas trees during the season are usually looking for extra hands. Responsibilities for these jobs could include, sales, cutting and carrying trees and helping customers get the trees into, or onto their vehicles.
If you enjoy physical labor, being outdoors and interacting with people, a job like this could be a great fit. It's also a nice way to get into the holiday spirit, if you're a fan of this time of year.
If you're REALLY into the holiday season, you can also check out Santa Claus jobs at local malls or anywhere else there is need for one.
Retail Jobs
Bigstock
The overwhelming majority of seasonal jobs available for the holiday season will be in retail. If you really want a seasonal job, can adapt to chaos and like working with people, then you should have no problem finding a retail job.
Target recently announced that it would be hiring over 130,000 seasonal employees during the holiday season and that these employees could make up to $13 or more and would be eligible for store discounts and flexible hours.
This is just the start as Glassdoor reports there are several other retail chains that are starting to ramp up their seasonal hiring efforts for the holiday season, such as clothing stores like Gap, Old Navy, Kohl's and Macy's, to name a few.
If working at a clothing store isn't your thing but you dig electronics, several Apple stores are hiring, along with electronic retail giant Best Buy. Many of these retailers also hire for warehouse positions as well. Amazon recently announced that it would be hiring seasonal warehouse workers at the wage of $15 an hour.
These are only a sampling of the retailers that have started to ramp up their efforts for the holiday season. You can assume that most retailers are hiring but do your research. It's also important to remember that wages for these jobs vary significantly and that while many retailers offer employee discounts, it's not always a guarantee. Review all job postings carefully and ask questions during the job interview.
No matter what seasonal job you decide to apply for, keep in mind that the same rules apply! You'll want to make sure that your resume is updated to feature the relevant skills that you have that are transferable to the position you seek. You'll also want to prepare for the job interview.
Just because a job is part-time or temporary doesn't make it any less important. The experiences that you gain and connections that you make are all part of your personal brand. You never know when these experiences and connections will come in handy. There are also benefits to working a side hustle, so you don't want to burn any bridges.
Need help landing that job? Join Work It Daily today and have access to one-on-one coaching from our career growth specialists, and you'll get access to a network of like-minded professionals who will offer daily support and guidance. Plus, you get access to courses aimed at helping you grow your career and land your dream job fast.