Popular
The Changing Landscape Of Workplace Benefits
Bigstock
For many years, employees just expected the standard workforce benefits package (health/dental insurance, retirement, paid time off/sick time, etc...). But as the world changes, so do the benefits desired by employees.
---
In MetLife's 17th Annual Employee Benefit Trends Study, it's noted that three in 10 employees would trade a higher salary for better benefits. As a result, the survey stresses the need to meet employees' changing needs with a more holistic approach to benefits.
Some employers have already recognized this need and have adjusted their benefit packages accordingly. Here's a look of some of the emerging benefits being offered at workplaces.
Employees Want Unlimited Paid Time Off
According to MetLife's study, 72% of employees say they want unlimited paid time off as their top benefit.
Unlimited time off is as it sounds, there is no cap on the amount of time off an employee can take, which gives that employee a lot flexibility.
It requires employers to put a lot of trust in their employees. Many employers believe that by offering the benefit it will help them attract and retain top talent. In addition, employers hope that by putting that must trust in their employees, it will inspire a positive work environment and their employees will reward them and not abuse the policy.
The downside is, it's likely that there will always be some employees who do abuse the policy.
While offering the benefit, some employers still need robust policies that address issues like proper notice for taking time off and staff coverage.
Unlimited paid time off is benefit that has gained some traction over the last few years with more and more companies giving it a chance. Ultimately, factors like company size and structure go a long ways in determining whether or not such a policy could work.
Onsite Child Care And Leave Programs Appeal To Many Young Families
Bigstock
Outside of housing, childcare expenses can be the most daunting expense for families. In some cases, one parent will either stop working or cutback to part-time, in order to save on childcare expenses.
In order to maintain talent, some employers offer childcare onsite.
According to workflexibility.org, a recent survey indicates that offering onsite childcare benefits the employer because it cuts down on rates of employee tardiness and absenteeism that would come from childcare issues. In addition, offering such a benefit gives the employee a positive view of the company, which results in higher engagement, improved job performance and increases employee loyalty.
Recently, Target expanded it affordable backup care program, which allows workers 20 days of "in-center childcare or in-home child- and eldercare." The company also announced plans to introduce a new paid family leave program to employees.
Glassdoor.com highlights IKEA and American Express as two companies with generous family leave programs. IKEA offers up to four months of paid parental leave to both part-time and full-time employees with at least one year of experience at the company, while American Express offers up to five months of fully-paid leave for both mothers and fathers.
Paternity leave is also a benefit that some companies are looking to expand. Bank of America and Roche Diagnostics are two companies with generous paternity leave policies.
The cost of childcare makes offering onsite care unrealistic for some companies, while the issue of paid family leave for all remains a polarizing political debate.
Gym Perks And Health Incentives Keep The Workforce Fit
Woman workout in fitness gym
Bigstock
In MetLife's Benefits Trend Study, 69% of employees expressed interest in wellness programs that reward healthy behavior. It was the second most popular emerging benefit behind unlimited paid time off.
Wellness programs can take on many forms.
One of the most common forms of wellness incentives are employers offering discounted or free gym memberships. Some employers even take it a step further and have gyms at the workplaces. Gym memberships are one way that employers can encourage good health habits and keep health insurance costs down.
Some companies offer health incentives.
According to Glassdoor, Eventbrite offers a monthly $60 wellness stipend, which can be used on everything from gym dues to juice cleanses, while Microsoft offers an annual $800 "StayFit" reimbursement program to help cover the cost of gym memberships and fitness programs
Other wellness methods include offering educational programs about healthy lifestyles and offering a certain amount of paid time off hours for employees to pursue community service projects.
Some workplaces also offer onsite options for medical care and mental health.
Every Day Is 'Bring Your Pet To Work' Day
Bigstock
There was a time where bringing your pet to work was the exception, not the rule.
But now, a quick Internet search will reveal a growing list of companies that are pet friendly and more than one "Top 10 list" of the most pet- friendly companies (the results tend to vary). The majority of the pet-friendly policies tend to center around dogs.
While such a perk is unrealistic in many work settings, some employers see the pet-friendly trend as a way to reduce stress and increase company morale.
Employees no longer have to worry about leaving their pet alone or finding care for it.
Dogs are also well known for their therapeutic presence, Therapy dogs are used on college campuses to help ease student stress during finals and are also deployed to courtrooms to help people going through traumatic trials.
Imagine coming out of a stressful work meeting and being able to calm down by patting your four-legged friend. It's easy to understand the appeal.
Some companies even offer health insurance for pets.
Some notable pet-friendly companies include McGohan Brabender, Antonline, Maspons Advisory Services and Lowes.
Paid Sabbatical Programs Give Employees Flexibility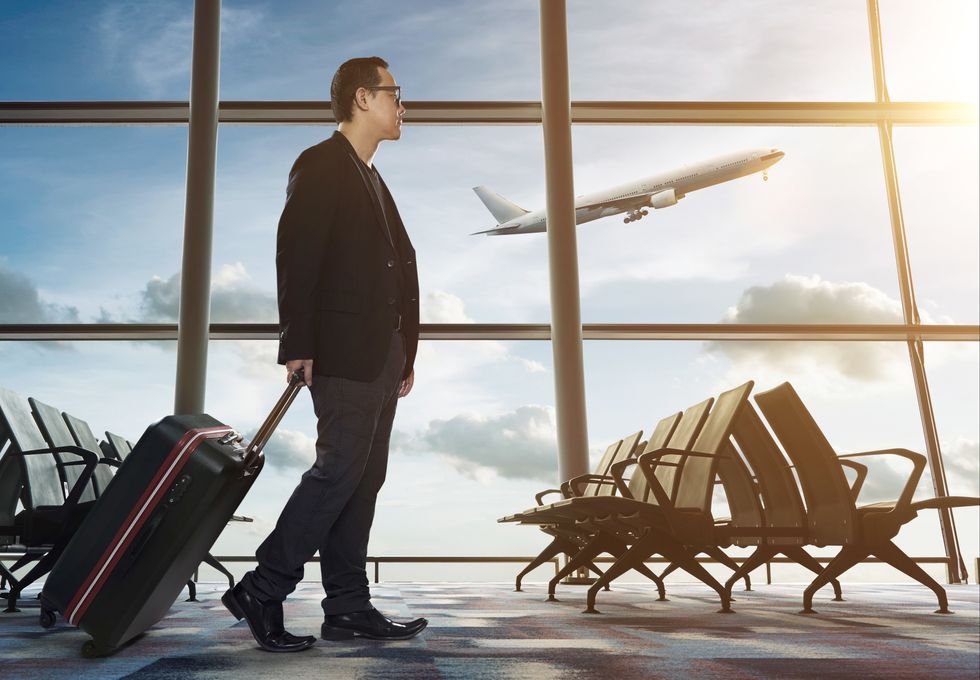 Bigstock
MetLife's study also revealed that 66% of employees would like to be offered some sort of paid sabbatical program.
Company policies on paid sabbatical programs vary, In many cases companies will offer employees with five or more years of service 1-2 months of paid time off. Some employers put no conditions on the sabbatical period, employers are free to travel or just relax and recharge their batteries. Some employers may require some sort of professional growth exercise or community service project.
The thought behind a sabbatical program is that it lets employees know their companies value them and are investing in opportunities for them to have different and unique experiences, according to the MetLife study.
Tell Us What Benefits Matter To You Most
Other emerging benefits cited in the MetLife study include: The ability to work abroad or take work assignments in a foreign county, genetic testing, subsidized egg freezing, gender reassignment support/subsidy and a concierge program (assistance with booking reservations for things like travel).
What benefits are most important to you? Take our poll or tell us on social media.