Picture this: you come across a job posting and think, "wow, that's my DREAM job!" You instantly get excited about this opportunity and start crafting your resume and cover letter.
However, when you work on your resume, you realize that you have very little work experience to show off.
---
This could be because you're a recent college graduate, or maybe you had to take time away from work to deal with some personal things.
If you're in that situation, don't worry -- your job search is far from over. You can use the following tip to land a job interview, even if you don't have a lot of work experience on your resume.
Narrow Down Where You Want To Work
Pick 10 companies in your area that intrigue you.
Narrowing down which companies you would love to work for helps you focus your efforts and tailor your message, which will help you stand out to potential employers.
Not sure where to start looking for these companies? You can check out Glassdoor to find reviews from current and past employees. You can also get a sense of what companies are in your area.
Find Out Why You Want To Work For Those Companies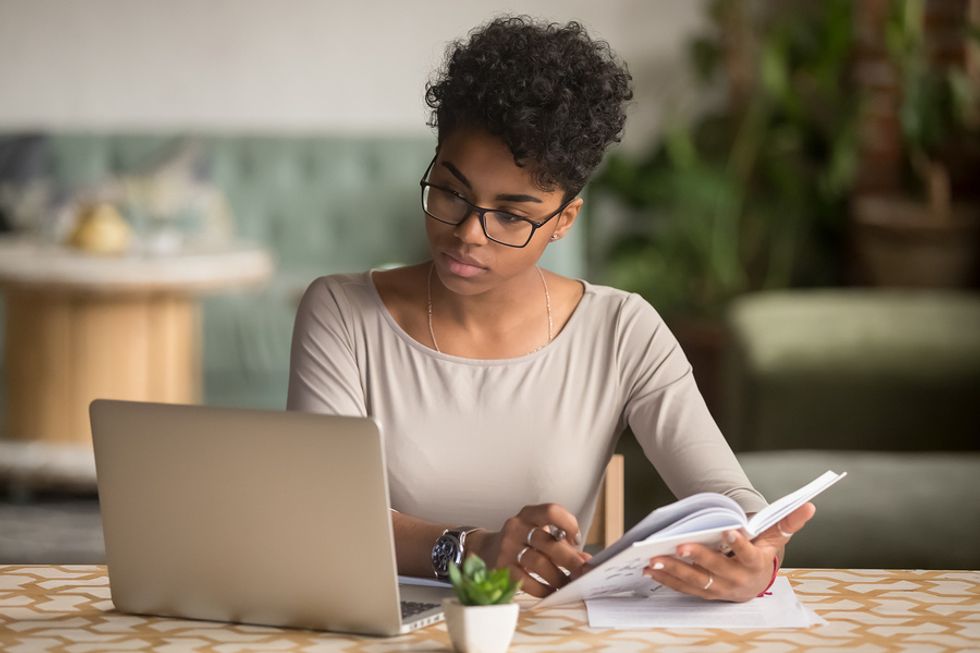 Once you've narrowed down which companies you'd like to work for, you need to figure out why you want to work for them.
Think about what connection you have to these companies. What do you respect, or admire about them?
Knowing why you want to work for these companies will help you in future conversations with their teams. It will also help you stand out as a candidate during the hiring process.
Set Up Informational Interviews With People At These Companies
Networking is the best way to land opportunities at your target companies.
Before you apply for any position within these companies, connect with at least one current employee at each company.
Building a network within your top companies gives you the chance to share your story, learn more about the company, and gain trust with current employees.
Setting up an informational interview could really help you get your foot in the door, despite your lack of experience. You'd be able to show your passion for the company, which could make hiring managers more likely to take a chance on you.
Make Sure Your Resume Highlights Your Skills
There are other things you can highlight on your resume besides your work history.
For example, you can emphasize your key skill sets.
Even if you have a limited work history, there's a good chance you've develop key skills through the jobs you have held.
If you emphasize those skills and make them stand out on your resume, it'll be more likely to get looked at by a hiring manager or recruiter.
A big thing to remember here is that at the end of the day, every hiring process is different.
If you can build a network within your target organizations and include key things on your resume, you could navigate the job search more effectively and meet key players who can help you get your foot in the door.
Need help landing your first job, or a new job? Then join Work It Daily's program today!
If you join, you'll be able to get resume help from our trained career coaches, as well as access to courses on interview prep, cover letter writing, and LOTS more.